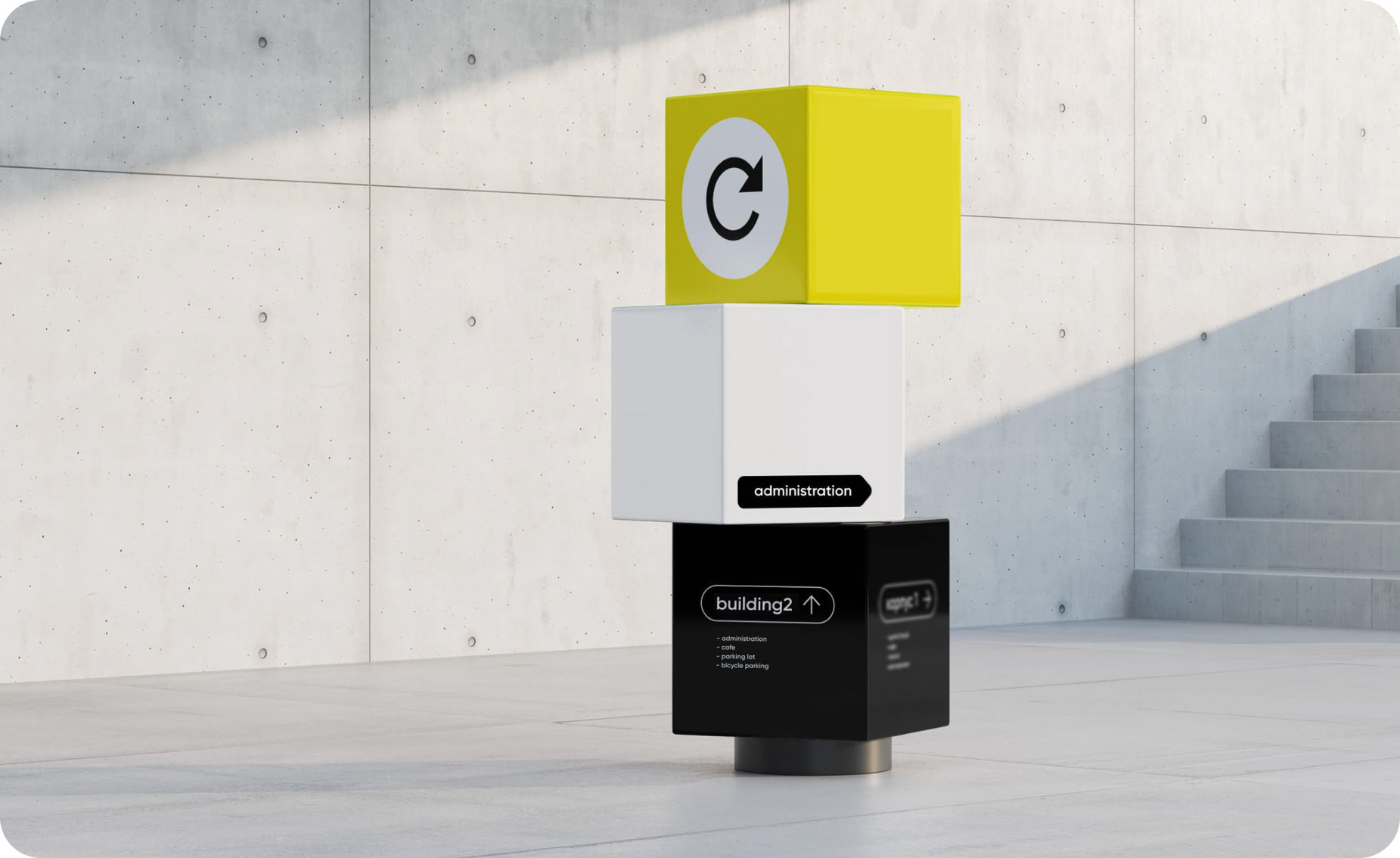 The word branding is now on hearing, but does everyone understand its importance for business? At its core, branding encompasses the efforts made by a company to shape and reinforce the perception of its brand among its target audience. It goes beyond merely creating a logo or tagline. Branding is about creating a unified and consistent experience that resonates with customers and sets a business apart from others in the market.
But why is branding so important? Well, let's delve into the reasons. Firstly, branding plays a pivotal role in building trust and loyalty among customers. By consistently delivering on their promises and maintaining a strong brand image, companies can establish a sense of reliability and credibility, which in turn fosters customer loyalty. A well-known and respected brand can also command higher prices, as customers perceive it to be of higher value.
Furthermore, branding can be a powerful tool for creating emotional connections with customers. When a brand successfully taps into the emotions and aspirations of its target audience, it can create a strong bond that goes beyond the functional benefits of the product or service. This emotional connection can result in loyal customers who are more likely to recommend the brand to others.
Lastly, branding enables businesses to establish a strong market position. A well-executed branding strategy can help carve out a niche in the market, allowing companies to target specific customer segments and differentiate themselves from competitors. This positioning can help businesses attract the right customers and effectively compete in the market.
Principles of working strong branding
Creating a strong branding strategy is key for any business to stand out and make a lasting impression on customers. Here are some essential principles to keep in mind:
Understand your audience. It's important to know who your target audience is. This will help you create a brand that connects with them and meets their needs effectively.
Establish a unique brand identity. Develop a distinct and consistent brand message that speaks directly to your target audience.
Design a memorable logo. Create an eye-catching and unforgettable logo. This is a key element of strong branding.
Cultivate a strong brand concept. Your brand concept should represent your values, personality, and promise to customers. It should also evoke emotions and deeply resonate with your target audience.
Stay current. Keep up with industry trends, customer preferences, and market changes. Regularly review and enhance your branding strategy to remain relevant.
Crafting memorable logos: step-by-step process
We want to acquaint you with the process of creating a logo and how this Hogwarts magic process unfolds in our company:
It all starts with the sales manager, who gathers all the task details and the complete scope of work in a brief. They then pass this detailed brief to the project manager, sharing the client's profile and introducing them to the client. The sales manager also includes corporate correspondence in emails and adds them to the introductory letter. They create a group chat that includes a representative from the client or the client themselves.
Next, the project manager conducts their own market research. This research is internal and is based on the materials provided by the client. It does not involve providing the client with market research or creating a separate marketing strategy as a service.
The same project manager adds the project to the task manager, updates the overall workload plan, and assigns the project team tasks through the task manager. They then present the results of their work.
The design team takes the stage and carefully studies all the input data during the onboarding process. The designers (in a competitive format) simultaneously generate their own concepts. Usually, one or two designers are allocated one working day each to create their concepts simultaneously. The best concepts are chosen as a team, and their presentation is prepared.
The project manager (and if necessary, the designer) presents the first iteration of the concepts to the client. The client selects their preferred concept and provides detailed feedback.
Once again, the project manager discusses all the feedback with the team and assigns them the task of making revisions (the number of revision requests is specified in the contract).
The design team makes changes to the concept and prepares the final version.
The client is shown a presentation of the final logo version.
After the logo is approved, work continues on the brand guidelines, examples of logo usage, color palettes, multiple usage scenarios, and the preparation of the source files for the approved version. Additionally, if specified in the contract, elements of the corporate identity and a brand book are also developed.
Our goal is to share with you how our company works on creating branding, so that you understand the effectiveness of our team and its results.
What are the different stages in building branding?
And another secret of our successful branding projects is that building a brand involves creating a strong identity, developing a memorable logo, and designing a cohesive brand identity system. These stages are vital for establishing a unique and recognizable brand that resonates with its target audience. Let's go through the stages:
The first stage — before creation:
Briefing. We will find out all the information about your company, positioning, target audience, meanings for the consumer. We'll also find out your preferences, wishes and, possibly, ideas for creating an identity.
Scope of work. We compile an accurate list of work (for example: creating a logo, creating a pattern, etc.) that will be within this project. At this stage, we will provide you with a list of recommended works, you will need to tick the boxes and add your options. The list of the scope of work will be formed from the brief information and the filled list of recommended works. The completion of a stage is considered to have an accurate list of works. This list must be approved by the customer.
Project estimates. The project manager estimates the project on points: time and cost. Time and cost will depend on all the above documents. The confirmation of the stage is the approval timing and cost of the project by the customer.
Signing the contract. We draw up a contract with all the terms of cooperation. The end of the stage is the signed contract
The second stage — creation:
Additional briefing. We need to know the maximum about the company and business for high-quality work. The end of the stage is — no contradictions in development requirements.
Logo creation. We will provide you from 2 to 7 concepts (depending on ideas), during the first iteration. Then you will choose a concept that you like most of all. If there are no concepts you like, or versions we can work with, we will run a second iteration. Number of such iterations is limited by three according to the contract. The end of the stage is the approved logo.
Identity, part 1. At this stage, we are developing a system of elements and rules for using this system. Items will be created / selected within the approved list. Most often these are corporate colors, fonts and an additional identifier (this can be any graphic element: pattern, frieze, illustrations, etc.) The end of the stage is approved "Identity, part 1".
Identity, part 2. Next, we will create a design of all corporate identity items provided for by the contract (it can be business cards, uniforms, social media design, souvenir products, etc.) The end of the stage is approved "Identity, part 2"
Guideline. We create a single PDF document with the rules for using the corporate identity and all corporate identity items. And we also give customers the source files of all created elements. The end of the stage is approved guidelines and giving the source materials to the customer.
Implementation quality control. We care. We will periodically monitor whether the new corporate identity is used correctly in real life!
How to choose a team to create branding?
Why us? Good question to consider in detail. When it comes to branding, it is crucial to select a team that not only understands your vision but also possesses the expertise to bring it to life in a unique and impactful way. With our team, you can be confident that you are making the right choice. Here are a few reasons why:
Experience and expertise.
Creative excellence.
Comprehensive approach.
Research and analysis.
Client-centric focus.
And these are not just big words, we confirm this in practice. Our work is the face of our company, showcasing how effective it is and what results it has delivered to our clients. Our customers are our partners, and we have successfully worked on projects for clients from 18 countries. Throughout this collaboration, we have created projects such as "Mayak" Odessa Media, Odessa subway, Stark Shipping (Latvia and Ukraine), Buddha Pizza (Ukraine), Sailica online yacht booking system (United Kingdom), Bisect Hosting (Ukraine), Design development for the parade and field chevron of the Marine Corps of Ukraine and many others that are presented in our portfolio.
If the listed projects are not enough for you, then you can visually see our work on our page Solar Digital on Behance.
Our main performance indicator and reward are the successful projects of our partners, but the awards received by our company prove that we are on the right track in creating branding.
And an Oscar for design goes to… Solar Digital: Awwwards (3 Honorable Mentions); CSS Design awards (4 Special Kudos); Ukrainian Design the Very Best Of (6 The Very Best Of) and other 40 awards.
Important recommendations to consider when planning branding
Now let's look at the pitfalls of branding — the challenges that everyone may face when creating a brand.
Lack of understanding brand goals. You've assigned your specialists to develop a logo and mission for your company, but you haven't clearly defined the goal of branding — to showcase the value of your product or the company image. It's no wonder if you don't understand why you invested money in the development when the end result is unclear.
Incorrect planning. When you're just starting the brand development process, you'll have a million questions and may not know where to start. It all begins with analyzing your target audience and your position in the market. Think about the image you want to portray to your target audience. Then, outline what is needed for its creation and break down each stage into tasks. This way, you'll create a clear plan for effective branding.
Insufficient analysis of the competitive landscape. This is a common problem for many companies, as poor analysis of their closest competitors can lead to creating something similar. Therefore, it's important to review the activities of your competitors and thoroughly study the documentation of other brands.
Creating everything based on personal taste. Before creating a brand, survey your target audience: find out how they perceive your product and company; ask customers if they would recommend your product to friends or family; conduct focus groups and gather their opinions on your product.
Lack of consistency in brand promotion. After creating a brand, it's important to carefully plan its promotion and select suitable tools for it. If you don't outline a positioning plan for your brand image, your audience may not understand your advertising and why you're doing it.
Neglecting legal protection for your brand. Because companies fail to register their designs, their logos are often used by fraudsters or competitors. Then, proving that the trademark belongs to you without proper documentation becomes extremely difficult.
Conclusion
When it comes to branding and our projects, we have proven ourselves as experts in this field. Our unique approach and creative strategies have consistently produced successful results for our clients.
With our team of talented professionals, we understand the power of branding and its impact on a business's overall success. We believe in crafting a brand story that resonates with the target audience, building a strong emotional connection that goes beyond just a logo or tagline.
What sets us apart is our ability to think outside the box and take a fresh perspective on branding. We go beyond the conventional norms and strive to create something truly remarkable and memorable. Our out-of-the-box ideas and innovative solutions have propelled our clients to new heights of success.