SaaS development of an analytical portal for cargo transportation by water Stark Research 3.0
Stark Research is a service that provides analytics of the shipping industry and bulk cargos in particular. The project's goal was to collect useful information about all known voyages and to build valuable analytics of the entire industry.
The platform contains detailed information on voyages. We have been working with a client for several years and had developed a simpler MVP version at the beginning of cooperation. After that, the company received feedback from the audience. On its basis, Solar Digital developed a more relevant and convenient version. The service expands by the separate iterations increasing the functionality. For example, the transportation industry summary, personal account, e-mail newsletters, port fees, ice campaigns and much more.


We started to make the 2.0 version and smoothly expanded it to 3.0. Stark Research is an example of a properly built process for long-term project development with many goals. With the use of CI/CD, the change of software development methodologies at different stages of the project and many autotests. A separate team is assigned to the project at the technical support stage. It distributes the tasks of maintaining the code already written and introduces new functionality.
Our specialists paid much attention to the interface design. The project has a complex navigation and many interrelated pages. We worked out a detailed map of the screens and minimized the user's path.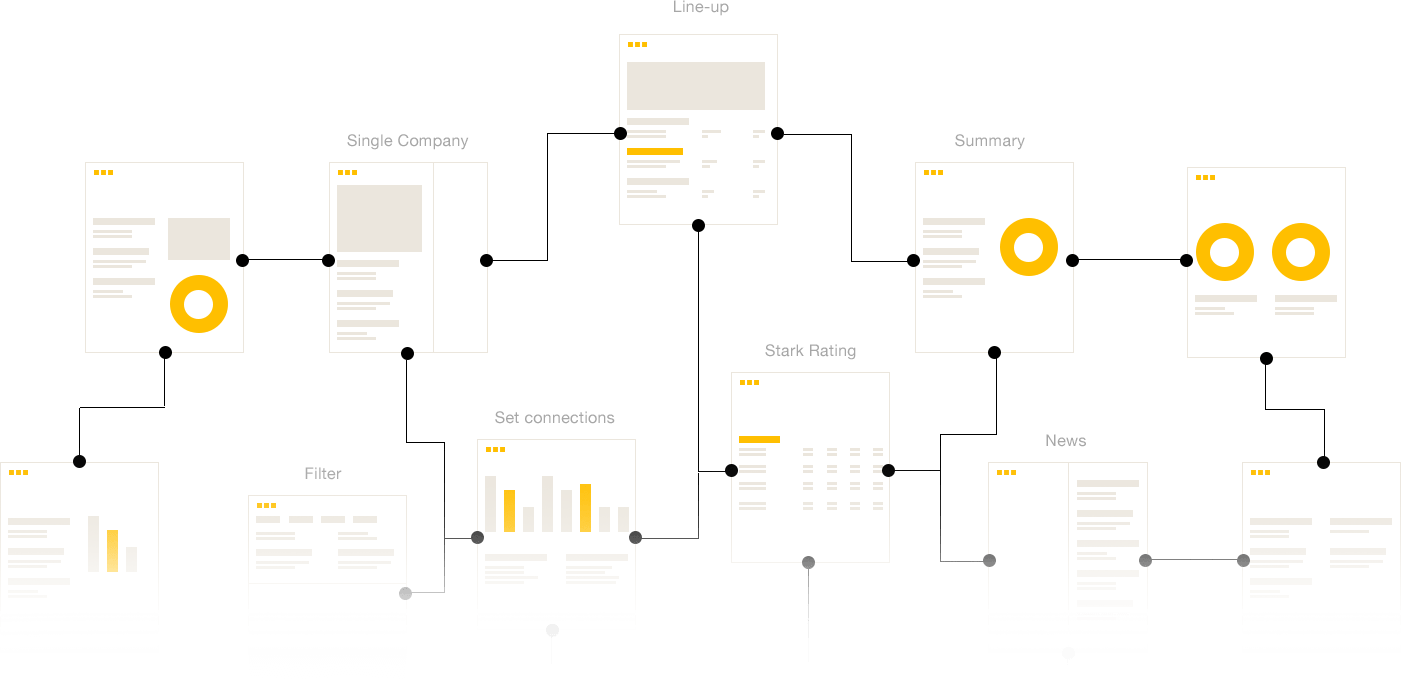 We used modern frameworks in the development: Laravel on the backend and Vue. js on the front end. We developed API and completely separated the server and client parts by implementing a single page application. By the way, the administrative part is also implemented as a separate SPA application. All code is covered by automated tests, which reduces the risk of an error and saves time on a manual test. Separately, we developed an iOS application that uses the same API.
Stark Research is our pride and flagship. These are the projects we love and want to create, with an immersion in 100500 project features, constant support and development. Do you burn with an idea and want to implement it? Consider that you have already found people like you. All you need is to contact us.
core engineers, designers and managers
They have approached the work in a really personal way. They're not shipping guys but they're trying to understand the problem. They go quite deep in order to understand how our industry is working and to create a product that we really need. They have a very good designer for graphics and a developer who makes changes very quickly.