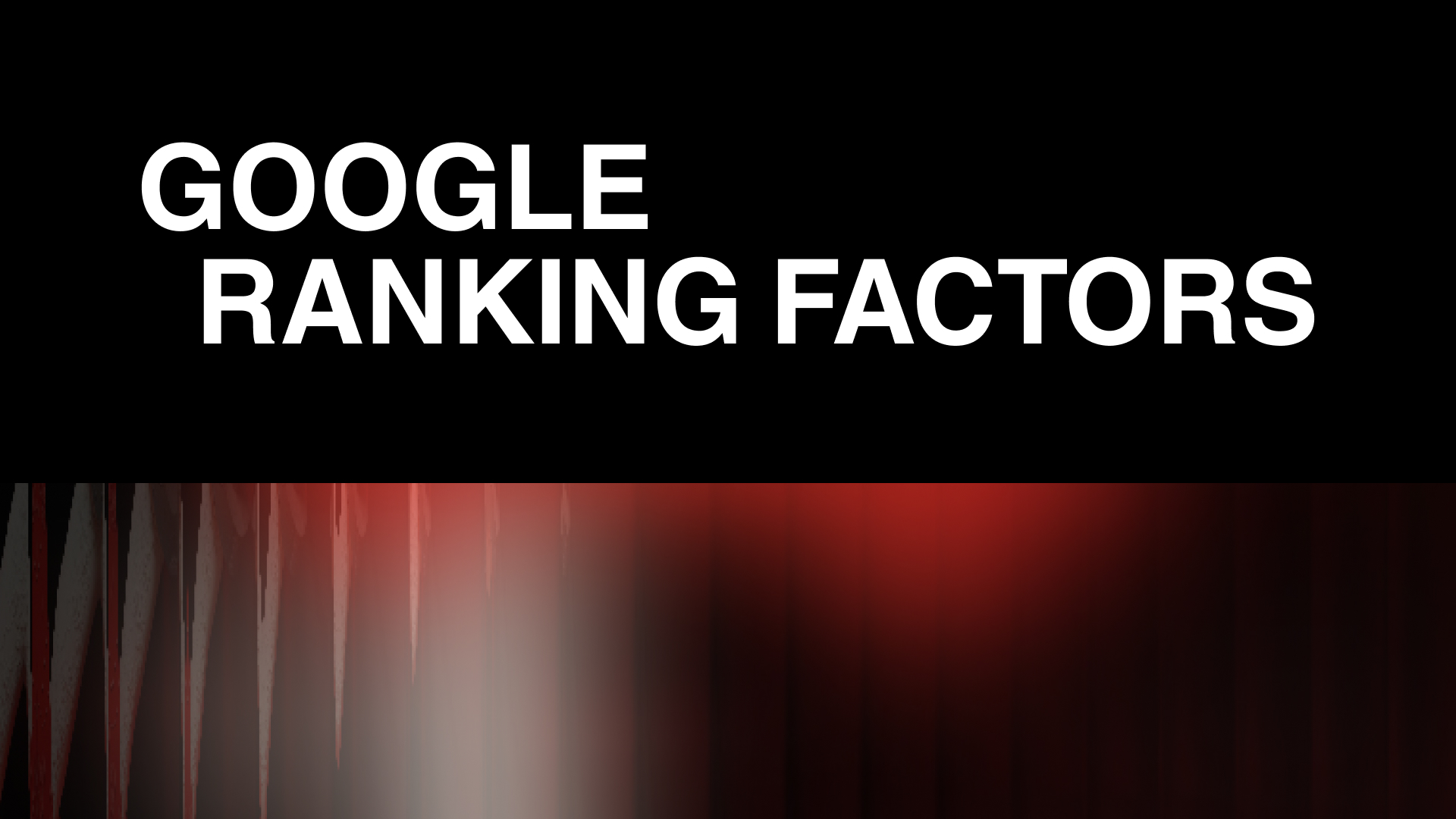 The main goal of all websites is to get to the top of Google and be relevant to users. Someone uses paid methods, such as PPC, and someone works through dozens and hundreds of factors that affect the SEO of the entire site. We have highlighted many factors that should be worked on to organically promote a business and gain a ranking in the eyes of the Google search robot. So let's go!
DOMAIN FACTORS
1. Domain age

This factor is full of myths, so let's dispel them. Yes, domain age indeed affects search results. However, you need to understand how it affects the rankings. If a domain was registered 5−7 years ago, but there was no content on it, then such a domain will not be listed. It will not even appear in Google search results. It should also be remembered that with age, domains begin to compete with each other almost on an equal footing, so this factor may not help you move to higher positions at all. If one domain is 1 year old and the other is 1.5 years old, then there will be no additional advantage in the search results for the second domain due to this factor.
2. Keyword query in the domain
In the early 2010s, many sites used this trick and spammed with keywords in the domain, but later Google updated the direct entry keywords, which will be discussed in a separate paragraph below. Therefore, now this attribute alone will not bring your site to the top, as it used to be. However, it is a good signal that your content is relevant to the search query. If a domain contains the phrase "office furniture" and a person enters it in the search bar, there is a chance that such a domain will get to the top of the organic search results.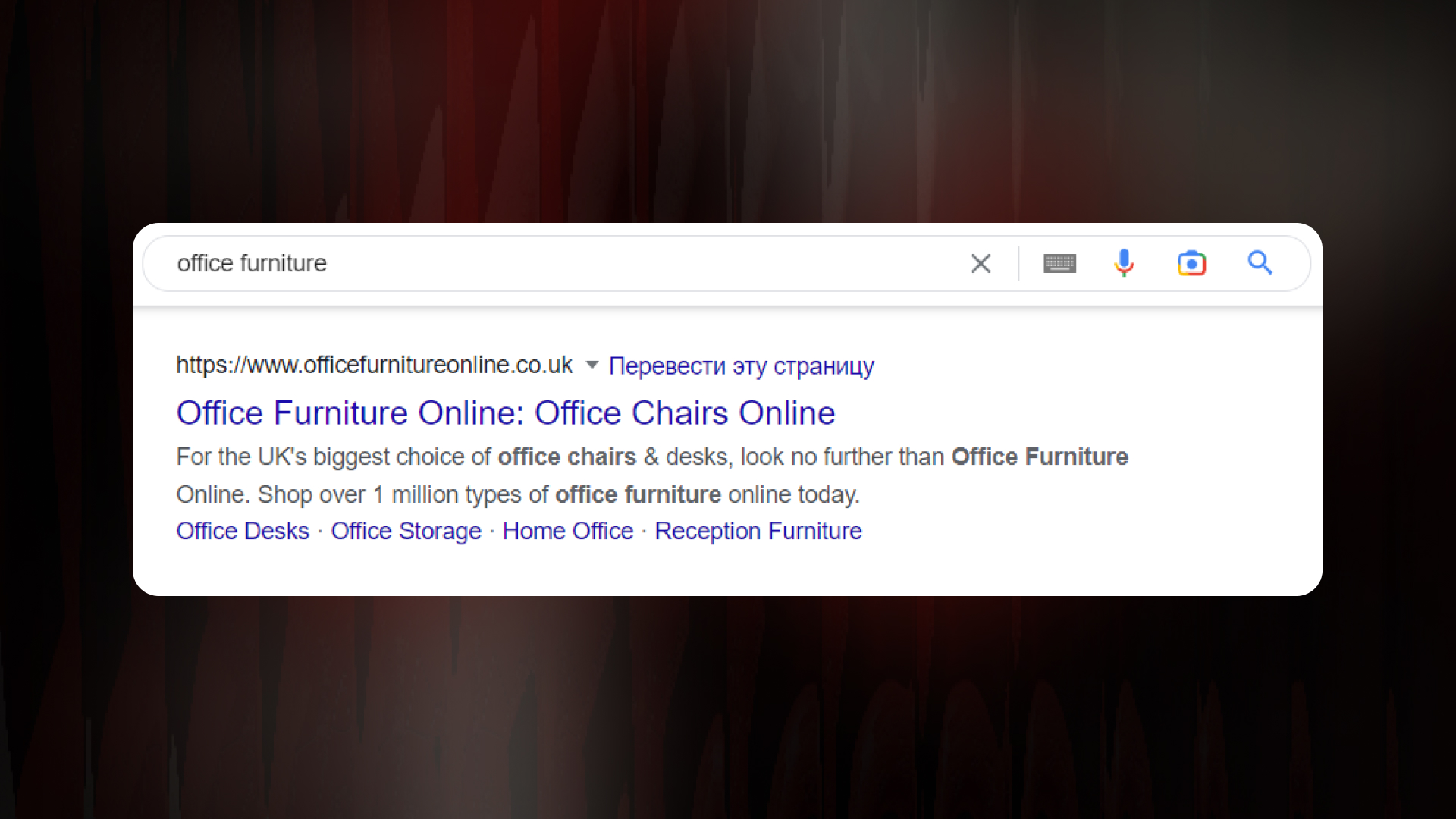 3. The keyword in the domain is in the first place

This is a consequence of the previous factor: the word order is also important. If the keyword is used at the beginning of the domain, it will have more weight than a domain that uses the keywords in the middle or at the end of the phrase.
4. Domain registration period
A good way to increase Google's loyalty is to pay for domain maintenance several years in advance. This is one of the signs that the search engine understands the value of the domain for the holder and the absence of fraudulent intentions. Thus, Google focuses on the date when the domain registration expires to predict the seriousness and integrity of the owner.
5. Domain authority

This is an important metric in SEO. The overall ranking of the site is evaluated in about industry competitors. You can check this indicator in the Ukrainian Ahrefs service.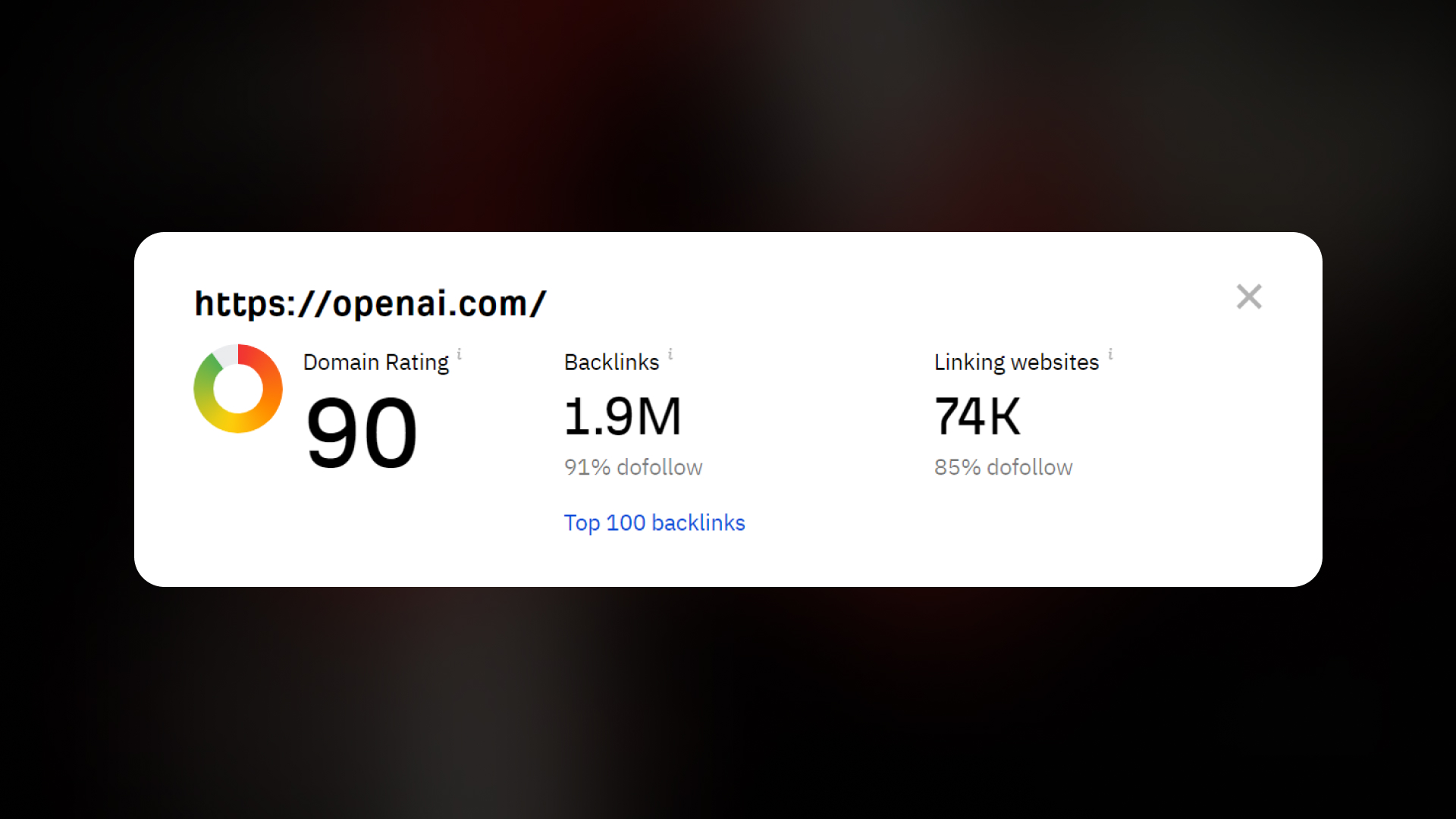 6. Using a key in a subdomain
Provides ranking advantages and is no less important than those in a domain. This is very important for websites that promote themselves in highly competitive niches. SEO specialists deal with a large number of keywords that need to be distributed. With the help of subdomains, you can drive traffic to another group of key queries and promote a specific page (landing page).
7. Domain name history
If a domain changes owners or repeatedly expires, Google reserves the right to reset the domain history and neutralize the influence of the link mass accumulated over the years. Therefore, take your time buying an age-old domain from someone on the Internet. Also, be careful: usually, the sanctions imposed on a domain are inherited by the new owner. Therefore, buying a domain second-hand does not guarantee quick website promotion. At best, the old domain will simply not affect the rankings, and at worst, your site will be filled with filters imposed by the previous owner.
8. Key phrases in the domain name in the direct entry
Using a whole phrase in a domain name, such as "creating an online store" is a fairly old and effective technique, but not anymore. Previously, it could get you into the top 5 even without links. Now it will also help in ranking, but only if the site with this name is well-filled. Otherwise, Google regards it as abuse and imposes the Google EMD (exact match domain) update filter. This is implemented for fair competition and the user receives high-quality content in the search results and not a half-empty site with a keyword.
9. Parked domains visibility
A parked domain is a web address that has already been purchased but is not yet used for its intended purpose. Most likely, the site is under development or work has been postponed temporarily. If you have such a domain that is not fully functional, Google limits its visibility. If the domain is old but has never been a website, its host factor does not increase.
10. Country code in a domain zone
The domain zone with a country code (.ua .at .au) will help promote a website in this country. Such domains are called regional domains and are automatically associated with the country to which they belong. However, such domains limit the possibilities of global search.
11. Hidden information in WhoIs
Private information in WhoIs can be a signal that you are hiding something. Although this factor does not affect the rankings, it can lower your website's search rankings if Google sees signs of dishonesty.
12. Bad reputation in WhoIs
If you own a domain that Google considers spammy, it will carefully check other domains registered in your name. Google pays a lot of attention to the legitimacy and integrity of users. Therefore, if you want to promote yourself and be at the top, keep this in mind.
PAGE FACTORS

13. Keyword in the Title
The Title tag is one of the main signals of the page's relevance to the query. The more precise the keyword in the title, the more chances you have to rank high in search. Pay attention to the Title tag in the first place. If a person searches for an "online calculator", then such a page has a good chance of high organic rankings.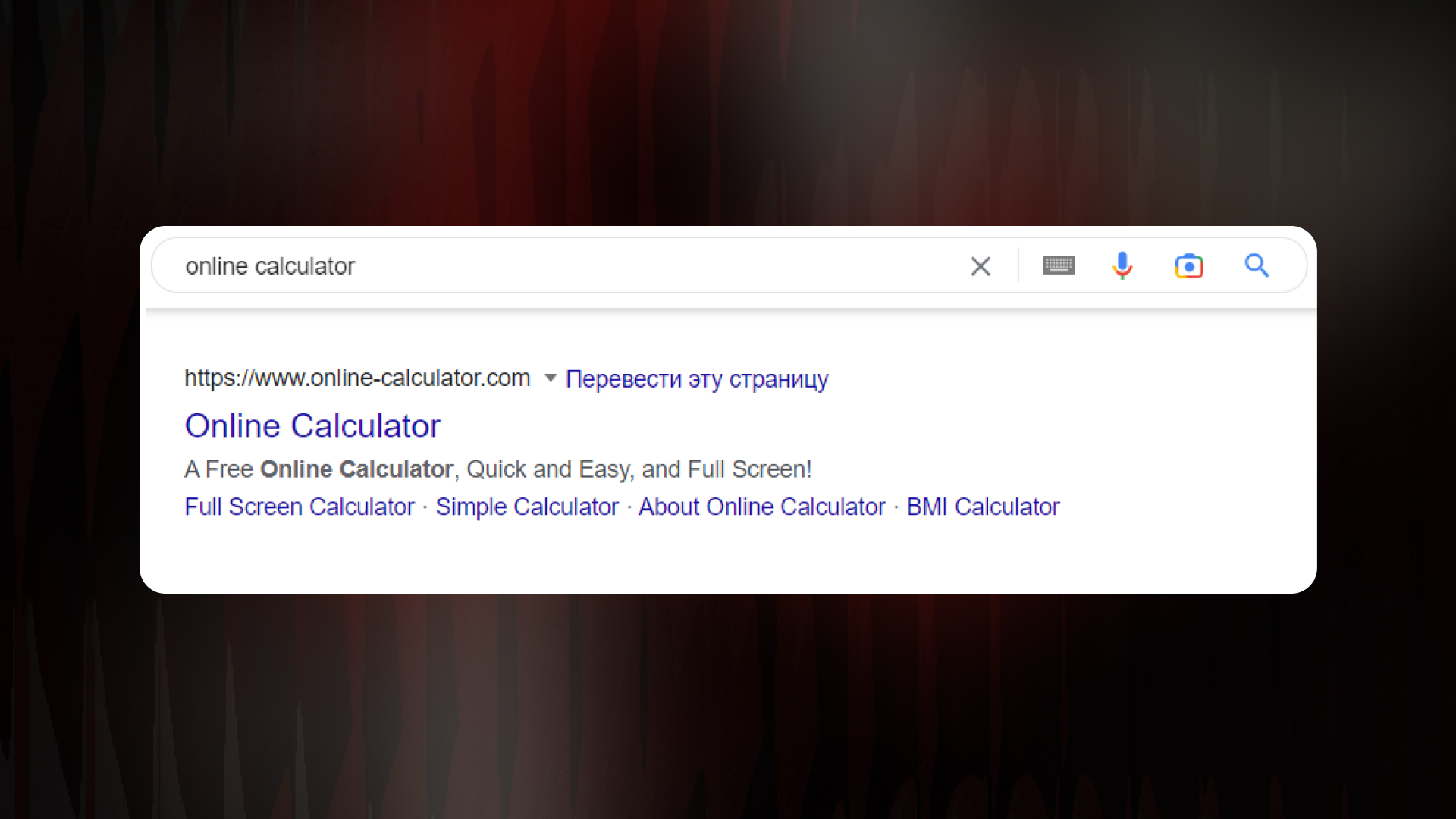 14. The title starts with a keyphrase
Keyword placement is also important. Websites with a key phrase at the beginning of the title are ranked better than those in the middle or end.
15. The key phrase in the Description
It has been proven that the Description tag, which describes the content of the page, does not significantly affect the rankings. Nevertheless, it affects the click-through rate, one of the main indicators.
16. The key phrase in the H1 title
There is a direct correlation between the inclusion of a keyword in the page title and its ranking in search. The h1 tag is one of the main components of SEO because it provides the user with information about the content of the page he or she has reached from the search results. However, it should be noted that this tag is unique and should not repeat or contradict the Title meta tag. A superficial attitude to the uniqueness of the title can lead to problems with indexing or the imposition of filters by Google.
17. Keyword mentions in the text
An indicator that measures the exact frequency of keyword repetitions in the text is called TF-IDF (term frequency, IDF — inverse document frequency). If a word is used frequently on a page, Google believes that the article is about that topic. However, there are nuances: if earlier it was enough to look at how many keywords are on competitors' pages at the top and make more repetitions to reach the first page, now you need to take into account the keyword density on the page in order not to exceed Google's limits.
18. Keyword density in the text
When writing SEO texts, you shouldn't focus on the number of keys expressed in absolute terms. The answer will depend on the size of the text: if it is a 1000-character article without spaces, these 10 keys will take up the entire article and will be overused. If the text is 20,000 characters, these 10 keys will dissolve without a trace. Therefore, you should always focus on percentages — the density of keys in the text. To avoid over-spamming and make the page as relevant as possible to the query, focus on 1−3 (maximum 4) % of the keywords in the article.
19. Content volume
The longer an article is, the better it covers the topic and answers more questions. Therefore, the algorithm considers such an article more useful and prefers long texts to short ones when ranking. However, there is a pitfall: you cannot simply write an article longer than your competitors. The same information can be contained in 5000 characters and 15000 characters — it's just that in the second case, the text will be watered-down. Therefore, increasing the length of an article should not affect its quality.
20. Table of contents
Optimize your article with a linked table of contents. It helps Google to better understand the topic of the page and match that with the user's intent. In addition, it can lead to the display of several links to the site in the SERP.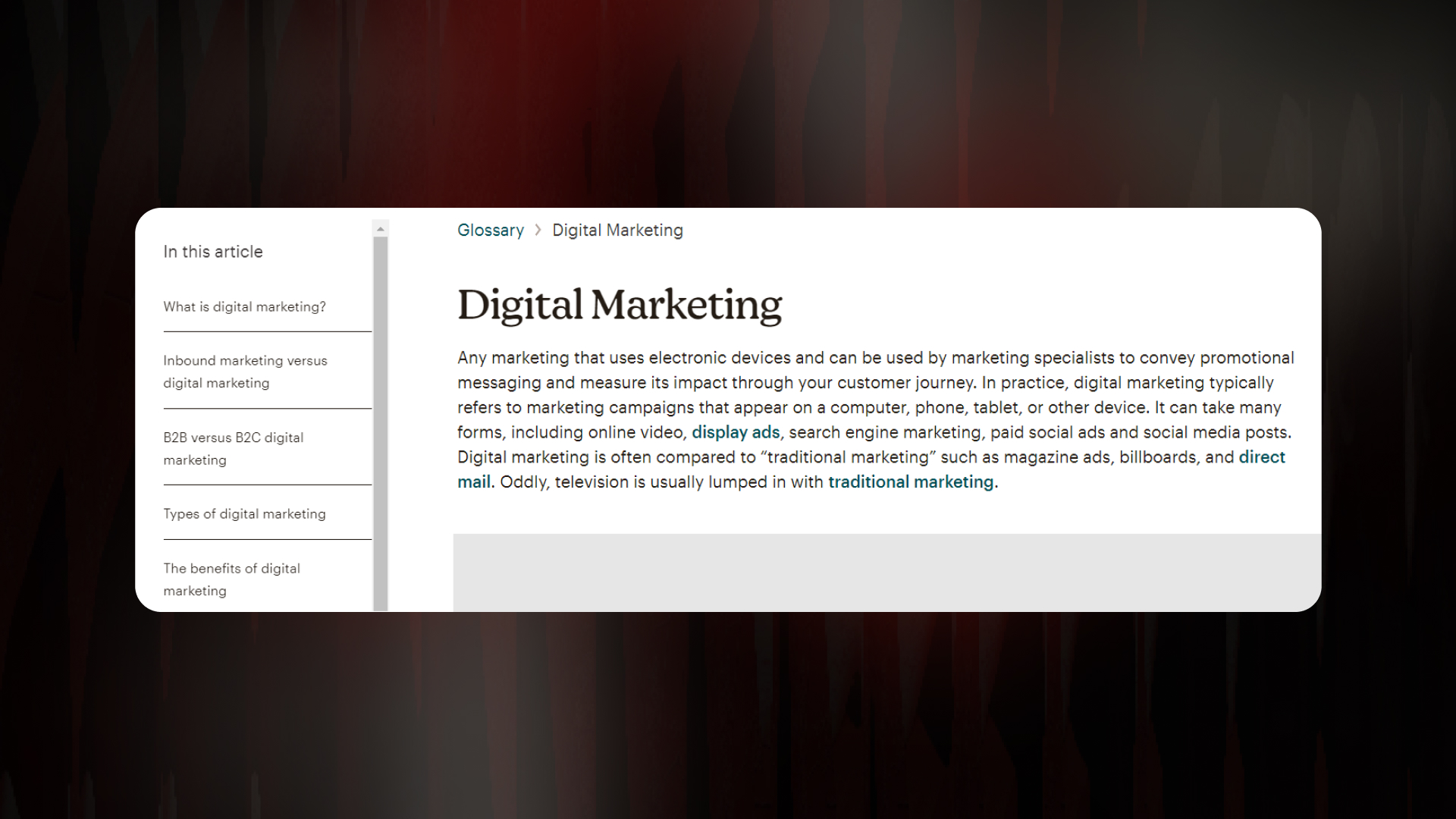 21. Using LSI keys in texts
Latent Semantic Indexing (LSI) is a method of writing and presenting textual information that helps Google better understand, analyze, and match the topics of pages to the user's search query. To put it simply, these words are associated with the keyword. It helps a lot when you use words with multiple meanings. The word "nails" have two meanings. Associative words help understand the context. If the robot finds the words "paint", "service", "care", and "salon" in the article, then it means that we are talking about fingernails. And if the words "hammer", "wood", "metal", and "construction" are found, then most likely mean nails as a tool. As a result, the content is as relevant as possible to the query. Such words and phrases help search robots better understand when and what site to offer to the user. Moreover, the robot will display the texts that are the most readable and informative, and not spammed with keys.
22. LSI keywords in meta tags
As a consequence of the previous point. The use of related words in titles, page descriptions, as well as in texts, helps Google to better understand the content and rank the site higher.
23. Full disclosure of the topic
Try to consider the topic from all sides and reveal related issues. Google loves this and gives preference to websites with deeper coverage of the topic.
24. Page loading speed: evaluation by HTML
One of the main factors that determine the ranking of a page. The search engine crawler looks through the HTML code of a website and evaluates the loading speed according to various parameters. You can familiarize yourself with them using the PageSpeed Insights service. After the update in July 2021, Google began to pay more attention to the PageSpeed Insights score. This ranking factor has gained more weight. It should be noted that this score is based on comparing web pages with competitors.\
25. Page loading speed: user experience
Not only technical parameters have a significant impact on loading speed: even with low PageSpeed Insights numbers, your site may load quickly. Google is aware of this, so it never focuses only on speed estimation by code. It also uses data from Google Chrome users to check how fast the page loads for real people. This factor is more important than the PageSpeed Insights score.
26. AMP-pages
Accelerated mobile pages are pages that are designed to speed up and optimize the loading speed of a website on mobile devices. If your website is not optimized for such devices, using AMP pages can significantly improve your search engine rankings.
27. AI for understanding the content
Since the introduction of the "Hummingbird" algorithm, search engines' perception of long, complex, or narrowly focused queries has changed dramatically. This algorithm allows the analysis and processing of every word and gives the user a specific answer. These solutions are aimed at improving the interaction between a search robot and a human and adopting a new form of communication.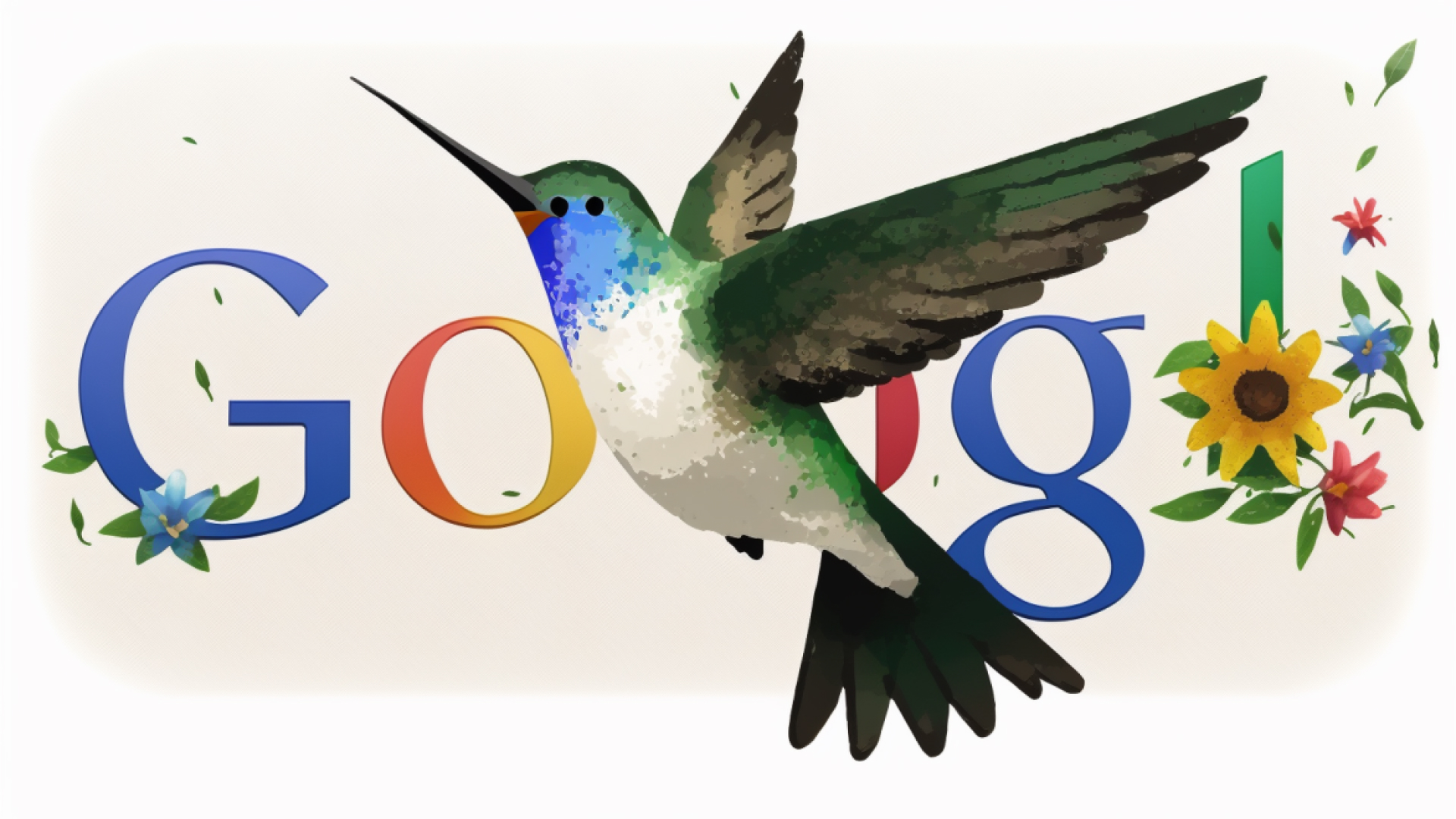 28. Plagiarizing content from other websites
Often, content makers simply copy material from competitors, thereby lowering their chances of ranking high in the SERPs. It is better to focus on creating your content and being unique. Google analyzes all pages relevant to the query and immediately sees a duplicate. There is a risk of being penalized for plagiarism. Spend time on something of your own, but it should be meaningful and unique. Google appreciates diverse content.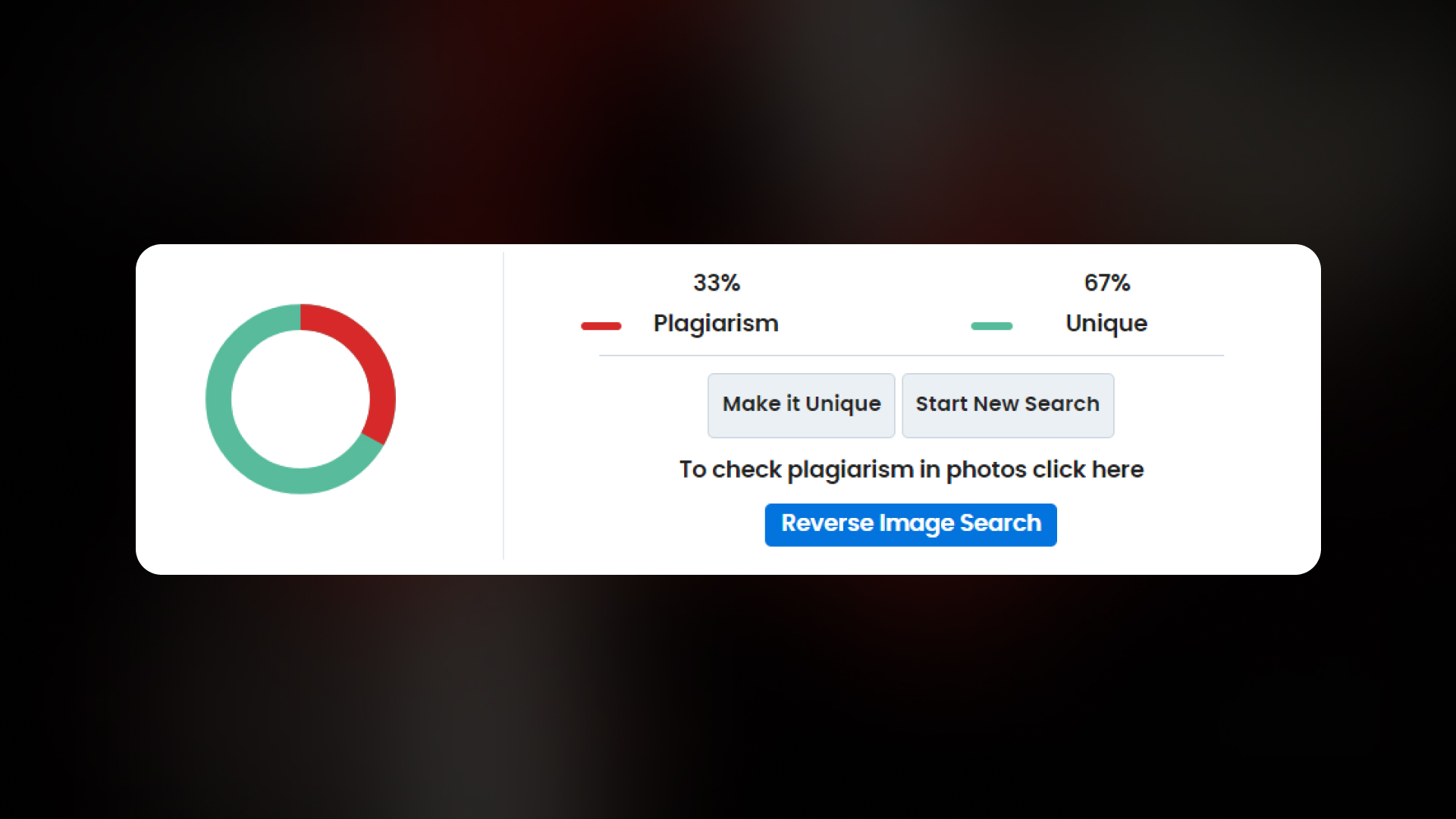 29. Internal duplication
Articles on the site should be unique. Internal duplication is also unacceptable. If there is identical content on the pages of your website, the robot will take it as misuse or an attempt to mislead it and the user. All duplicate pages will be removed from the search results. If your site has forced duplicates (pages with the same services for different cities or several variants of the same product), use the Rel="Canonical" tag to indicate the main, canonical page. This will help you avoid penalties from Google.
30. Image optimization
Google is already good at recognizing images. Nevertheless, we can give the search engine an additional signal of relevance through image descriptions. The Alt attribute briefly describes the image to increase the ranking of the ad in image searches, as well as to show the user what they will see if the image is slow to load. To maximize the use of the Alt attribute, specify the correct file name and add a title and description to the photo.
31. Content relevance and newness
One of the key factors in Google's rankings is the novelty of content. Changing a single number, date, or sentence will not be considered by Google as updated content. Of course, this means a large-scale update. Periodically, you need to review the available information in your industry, as well as update the old or add new data to your website. Even in low-dynamic niches, changes are happening. New trends, technologies, and events appear. There is no clear definition of how often you need to update your content. One thing is certain: the information on your website should not be outdated. Google monitors your website activity and analyzes the degree of updates. Therefore, take this into account when forming an SEO strategy for promoting your business.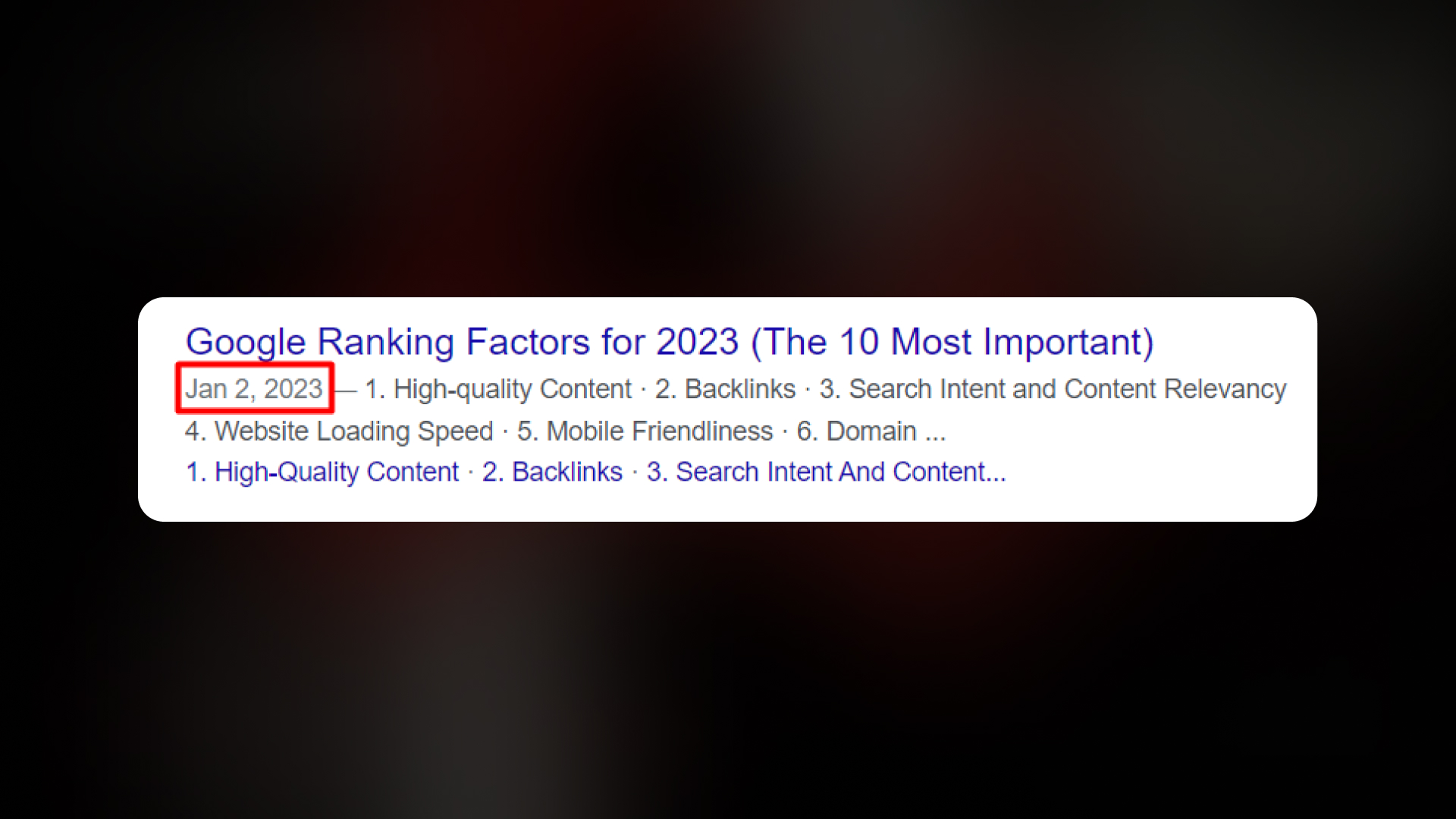 32. Keyword placement
The search robot scans the page from top to bottom. Therefore, using the keyword at the beginning of the text (among the first 100 words) increases the chances of getting to the first page in Google, as the search engine will decide that the user receives more relevant information on this resource. However, you should not forget about the text of the entire article. It should also have key queries of different occurrences and look organic.
33. Key queries in H2 and H3 headings
H2 and H3 headers help Google to better understand the content of the page and match it with the user's search intent. The use of keys in the second and third-level headings is an additional signal of relevance. The main thing is to use different variations and not duplicate the same keyword phrase.
34. Number of outbound links
By linking to other sites, our resource transfers its weight to them. Keep an eye on the number of outbound links, they should always be less than the number of incoming links. Otherwise, the weight of your site will leak out, which will harm its ranking.

35. Outbound links quality
Sometimes it's impossible to refuse outbound links, for example, when describing a new treatment method, you refer to clinical trials that prove its effectiveness. But if the link leads to a reputable website, it is a signal of trust for Google that compensates for weight loss.
36. The authority of the domain you are linking to
This is an additional signal of trust in your resource, especially when the trust and authority of the domain you are linking to are higher than yours.
37. Topics of outbound links
The Hilltop algorithm takes into account the topic of the page you are linking to as a signal of relevance. For example, if your page about cars links to a website with books, the search engine crawler may perceive this as advertising and lower your rankings.
38. Grammatical errors in the text
Text written without stylistic and spelling mistakes is a sign of content quality in the eyes of Google.
39. The uniqueness of the text
If the content on your pages is not unique enough, it will always be ranked lower than the source, or even not indexed at all.
40. Adaptation for mobile devices
Since 2015, the Mobilegeddon algorithm has been in effect. It downgrades the positions of websites that do not display well when searched on mobile devices. Google pays attention to the font, the location of hyperlinks, the width of the content (to avoid horizontal scrolling), and other parameters that worsen the user experience (UX).
41. Usability of the site on mobile devices
Having a mobile-friendly version of your website is not enough. Google's "Mobile-first" algorithm makes sure that it is also convenient. Websites with inadequate button sizes, poor fonts, and other ill-conceived details will not be able to count on high rankings in search results.

42. Hidden content on mobile devices
Google notes that it has a negative attitude toward hidden content. If you have thrown some content outside the artboard when creating a mobile-friendly version, Google will not index it.
43. Additional useful content
It is an indicator of the quality of a page. For example, in a company delivering cars to Europe from the USA, a calculator for the cost of loading, transporting, and unloading should be added to the site. Research your niche, identify industry standards, and customize your website — Google will appreciate it.
44. Using tabs on the page
Google does not index content that is hidden behind drop-down tabs. If you have to click somewhere to see hidden text, Google won't index it.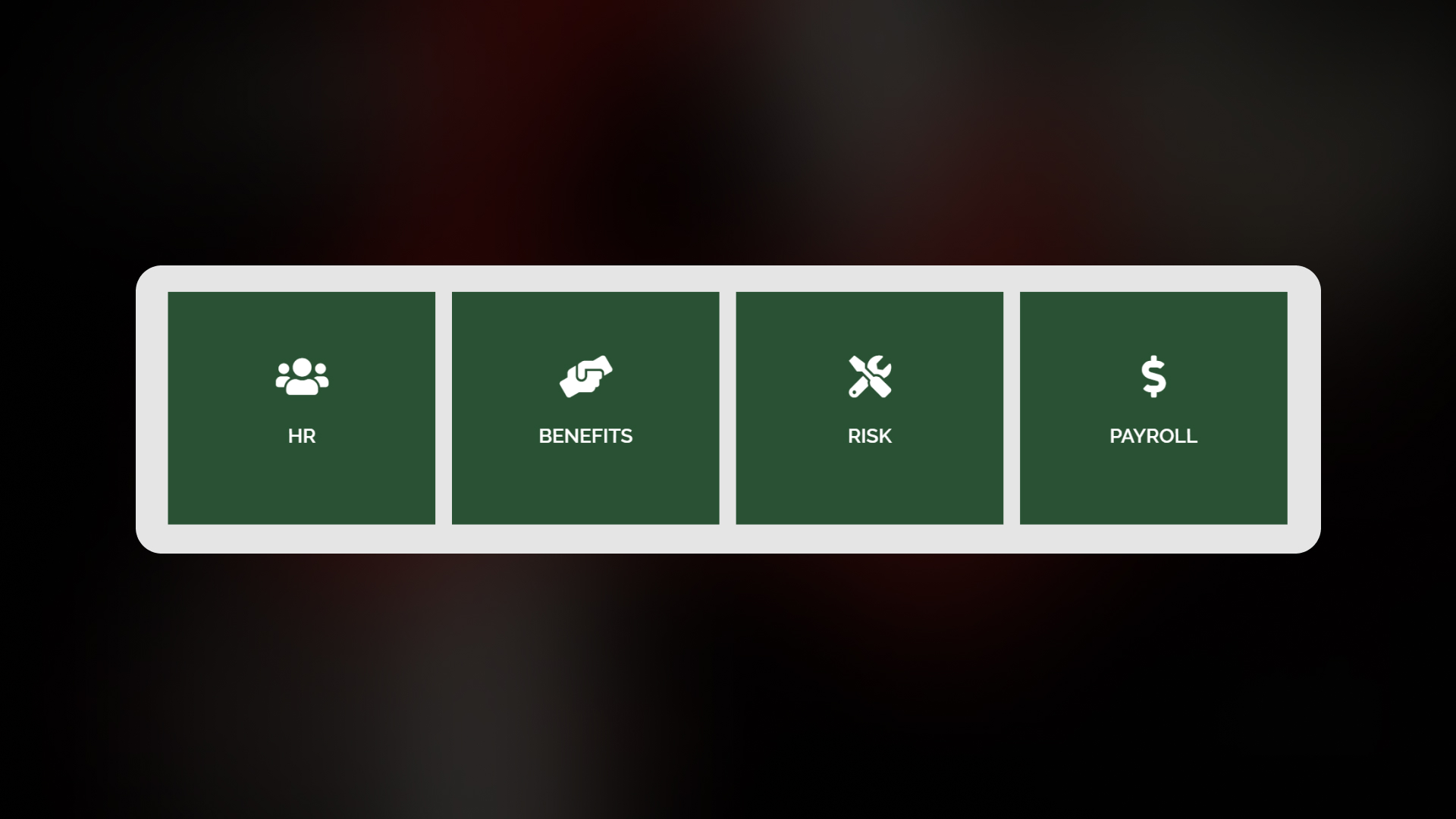 45. Using multimedia
Multimedia elements — pictures, videos, etc. — are a signal of content quality. Studies show a clear correlation between the presence of multimedia and positions in Google search results. Your page with only text content will not reach the top of your competitors also has images, and the presence of images is not enough if your competitors have videos.
46. On-site linking
External links are not the only ones that carry weight. It can also be distributed within the site using linking. The number of internal links that lead to a page indicates its importance. Reinforce important pages by linking to them from less important ones.
47. Broken links
Google's help on ranking rules states that the quality of the main page depends on the number of broken links. If there are too many of them on the site, Google concludes that the site is abandoned and does not give it high positions in the search results.
48. The section or category to which the page belongs
If the topic of an article is closely related to the topic of the category to which it belongs, then such an article is ranked higher than an article in an unrelated category.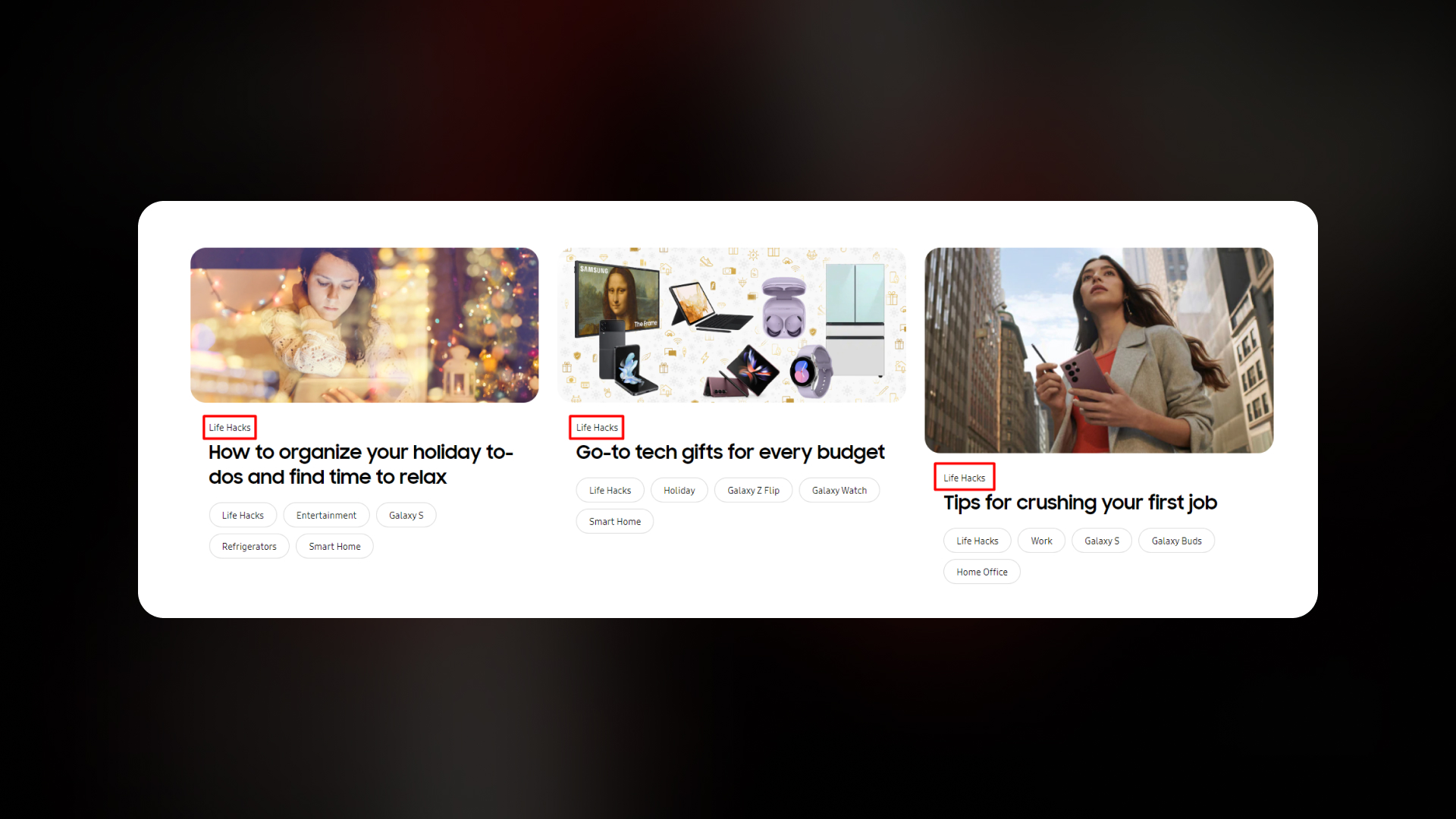 49. Availability of affiliate links
Google is not strict about affiliate links, but if there are a lot of affiliate links, Google will check other quality indicators with a passion to make sure that the site is not only created for affiliates but also has some benefits.

50. Page weight
A page with a high weight is ranked higher than a page with a low weight. Page weight depends on the number of inbound and outbound links, as well as the level of nesting. Thus, we can influence the page weight by adding it to the most important ones through proper linking and not burying them too deeply.
51. HTML errors and garbage in the page code
HTML errors or crooked code are a sign of a low-quality website for Google.
52. Nesting level
The closer a page is to the main page, the more weight it has, i. e. the higher it is ranked.
53. URL size
Short URLs have a slight ranking advantage over long ones.
54. Assessors
Google employs expert assessors who check the quality, expertise, and relevance of content. They can manually influence the search results. Therefore, if the algorithm is not applied to you, the assessor can influence the position of the site after analyzing certain factors.
55. Text readability
Google scans texts for readability and then assigns them a level: basic, intermediate, or advanced. The basic level is the best, as such texts are easier to read and are accessible to more people. Therefore, for better ranking in Google, try to avoid long sentences, heavy constructions, and complex phrases.
56. Related articles
A good way to improve SEO is to link a group of articles to each other. A common heading, linking to related posts, a "read also" block. — all this will help to improve your search rankings.
57. Bulleted and numbered lists
These elements improve the structure of the document and add expertise to the resource in the eyes of the Google search engine. Add to your article at least several marked or numbered lists — this increases the chances of higher positions in the issue.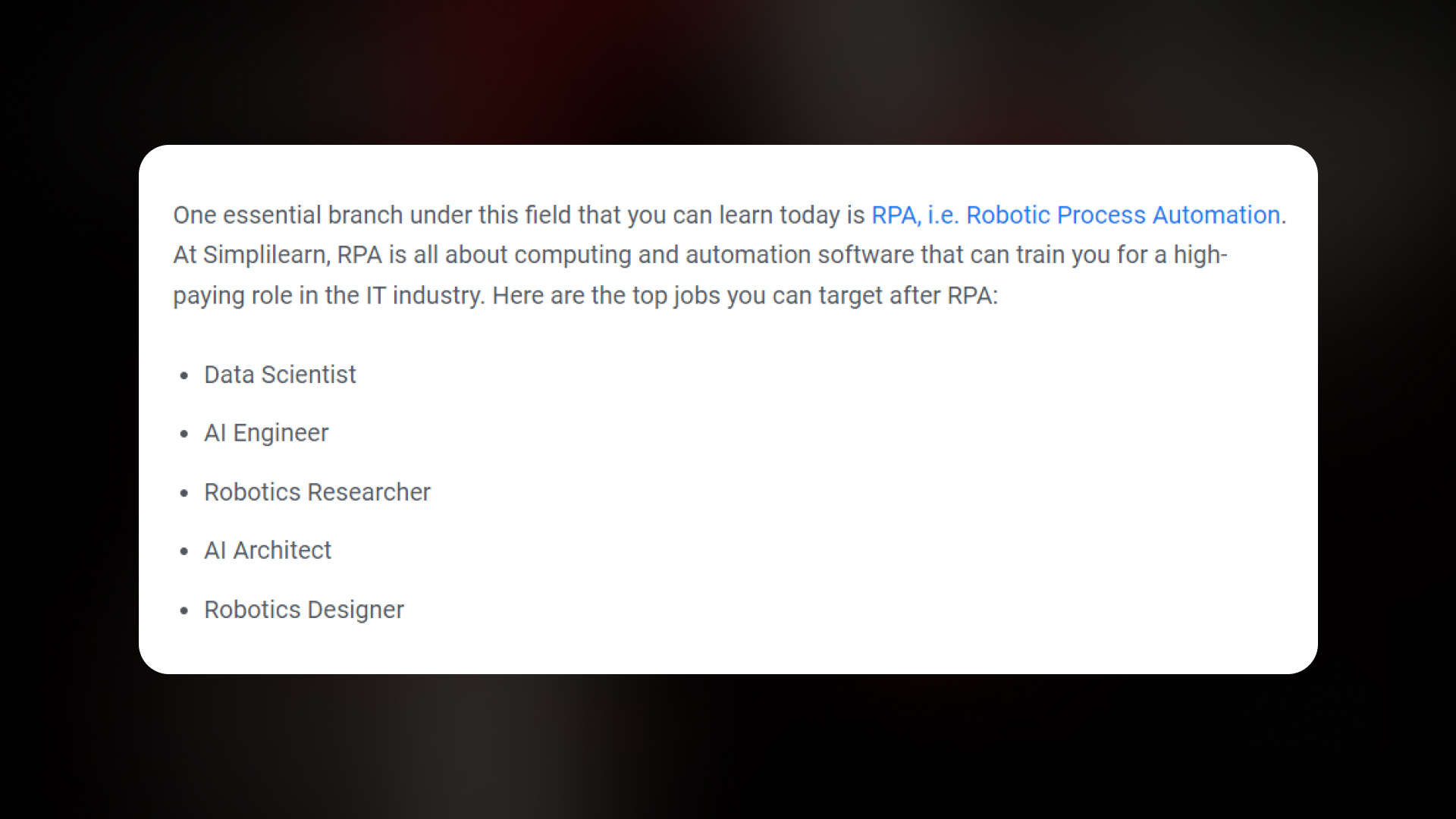 58. Keyword in the URL
Use a readable URL instead of a set of hieroglyphics and numbers, and for better ranking, enter a keyword in it.
59. Headings in the URL bar
Google reads the headings in the URL bar, which help to better understand the content of the page and makes it easier for the search robot to navigate.
60. Page priority in the Sitemap
A sitemap is a site map that helps the robot to get detailed information about the pages and understand which ones should be indexed. However, this is not a guarantee that the page will be indexed. It is just an additional signal and hint for the robot.
61. Sources & references
Including references and sources, similar to how it is done in research papers, can indicate high quality. According to the Google Quality Guidelines, reviewers are advised to pay attention to sources when evaluating specific pages: "This is an area where expertise and/or authoritative sources are important…". Despite this, Google has refuted claims that external links are used as a ranking factor.

62. A large number of outbound links on the page
This ranking factor is not so much related to the low weight of the page as to the fact that a large number of links distracts from the content and is a sign of poor quality. Therefore, try to make your page look organic, and don't overdo it with links.
63. Behavioral factors from other key queries
Google evaluates the quality of the site as a whole. Therefore, if you are already ranking well for several related queries and users find this content useful, then a new page with a new keyword will have an advantage in ranking.
64. The age of a single page
Even though Google appreciates the novelty of content, old pages with updated content will rank better than newly created ones.
65. Convenient page layout
On a high-quality website, the content is arranged so that the text is easy to read and images and photos do not interfere with it. Elements such as buttons should also be visible and well thought out in terms of user experience.
SITE FACTORS
66. Useful content on the website
What is the value of your website? Google is happy to ban websites that do not have unique content, do not contain anything new or useful, and are created purely for affiliate programs and doorways. Even a site with commercial information will always be ranked worse than an informational resource. Therefore, corporate websites and online stores should think about creating a blog with useful information for customers.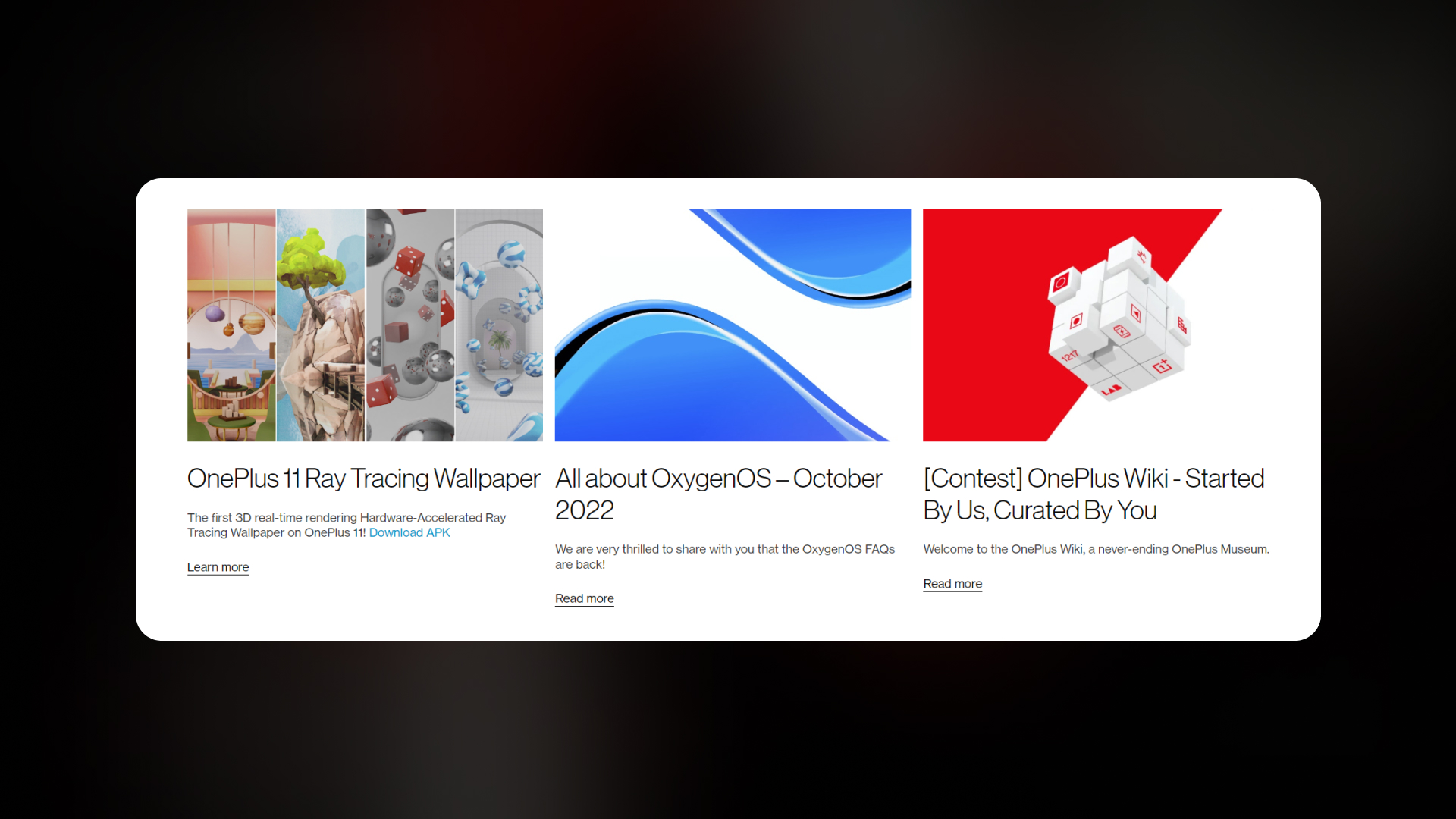 67. Contact us page
If your site has information on how to contact you, Google perceives this as a factor of trust and ranks such a site higher than sites without contacts.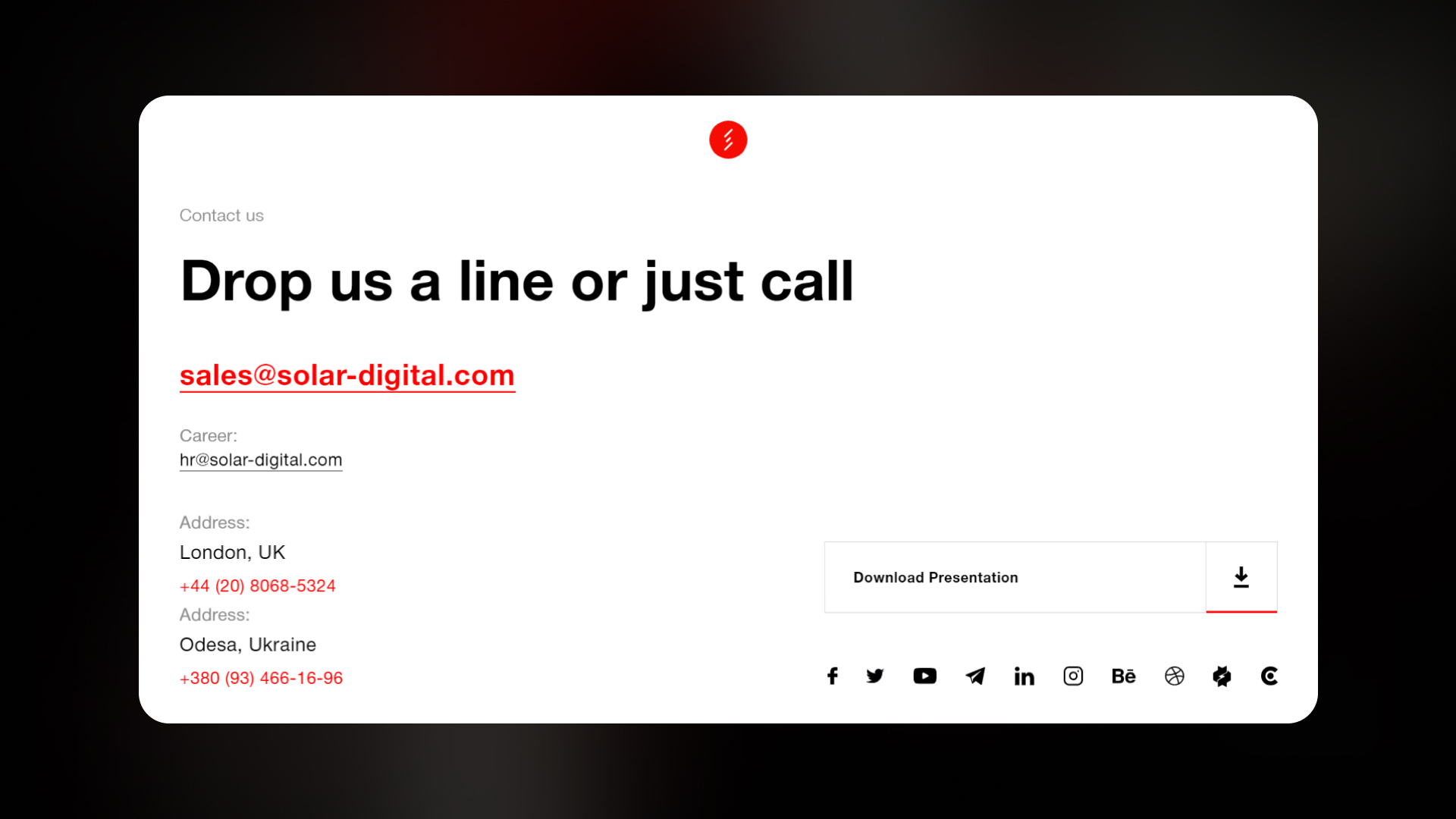 68. Trust in a domain
Trust Rank — the level of trust in a domain — is one of the main ranking factors. In 2009, Google patented a technology that ranks results in search results based on the site's Trust.

69. Breadcrumbs
This kind of navigation is a user-friendly site architecture design that assists users (as well as search engines) in determining their location within a site.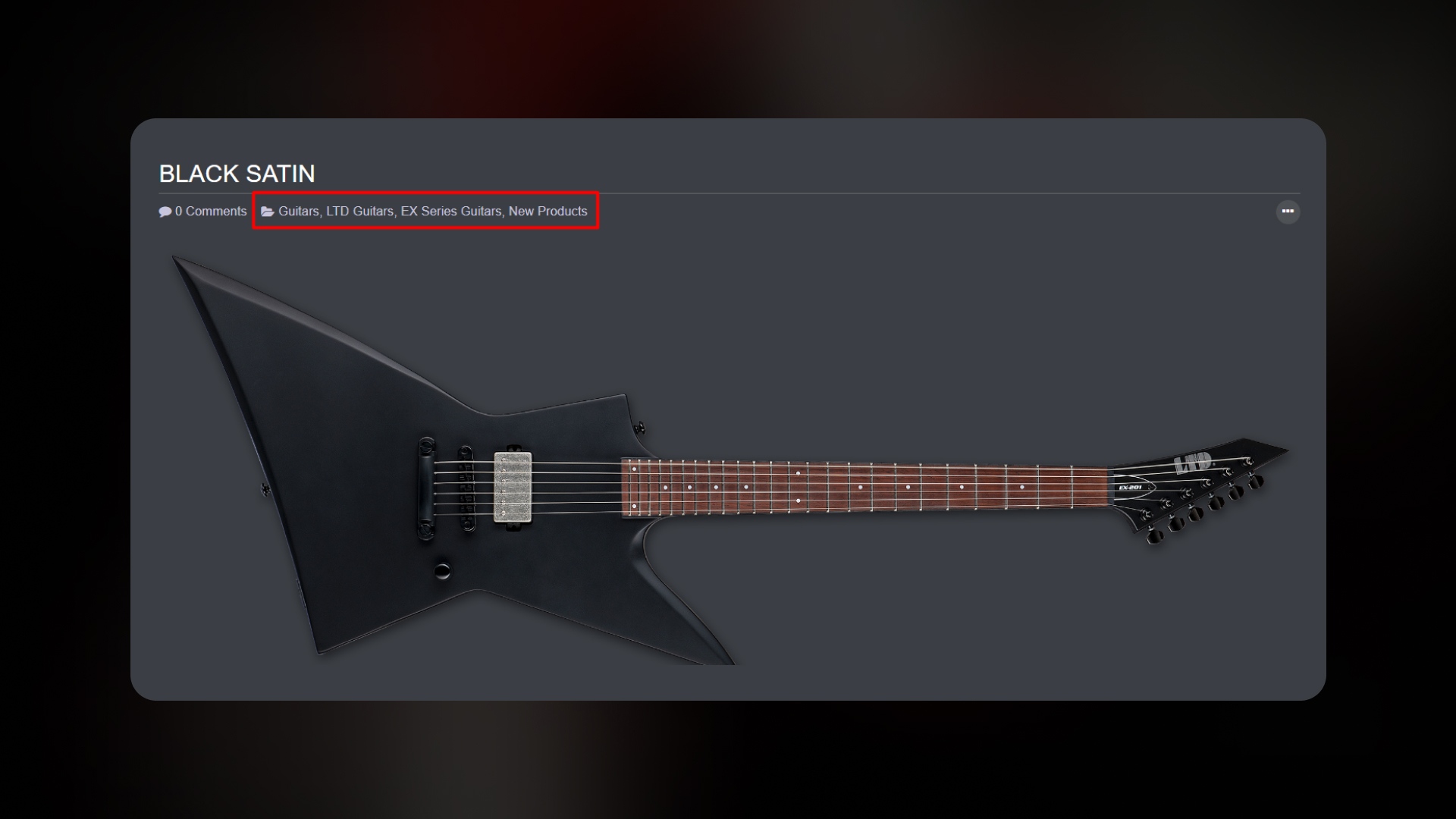 70. SILO-architecture
This is a modern type of website structure that allows you to make it intuitively user-friendly and more understandable from the point of view of a search robot. Indexing becomes more efficient thanks to isolated clusters that divide content into categories and subcategories and simplify the indexing process for the robot. The main essence of SILO architecture is the creation of a system of interdependent pages that will be part of the same group of thematic queries and share content. For example cluster 1 — household appliances, cluster 2 — kitchen appliances, and cluster 3 — coffee makers.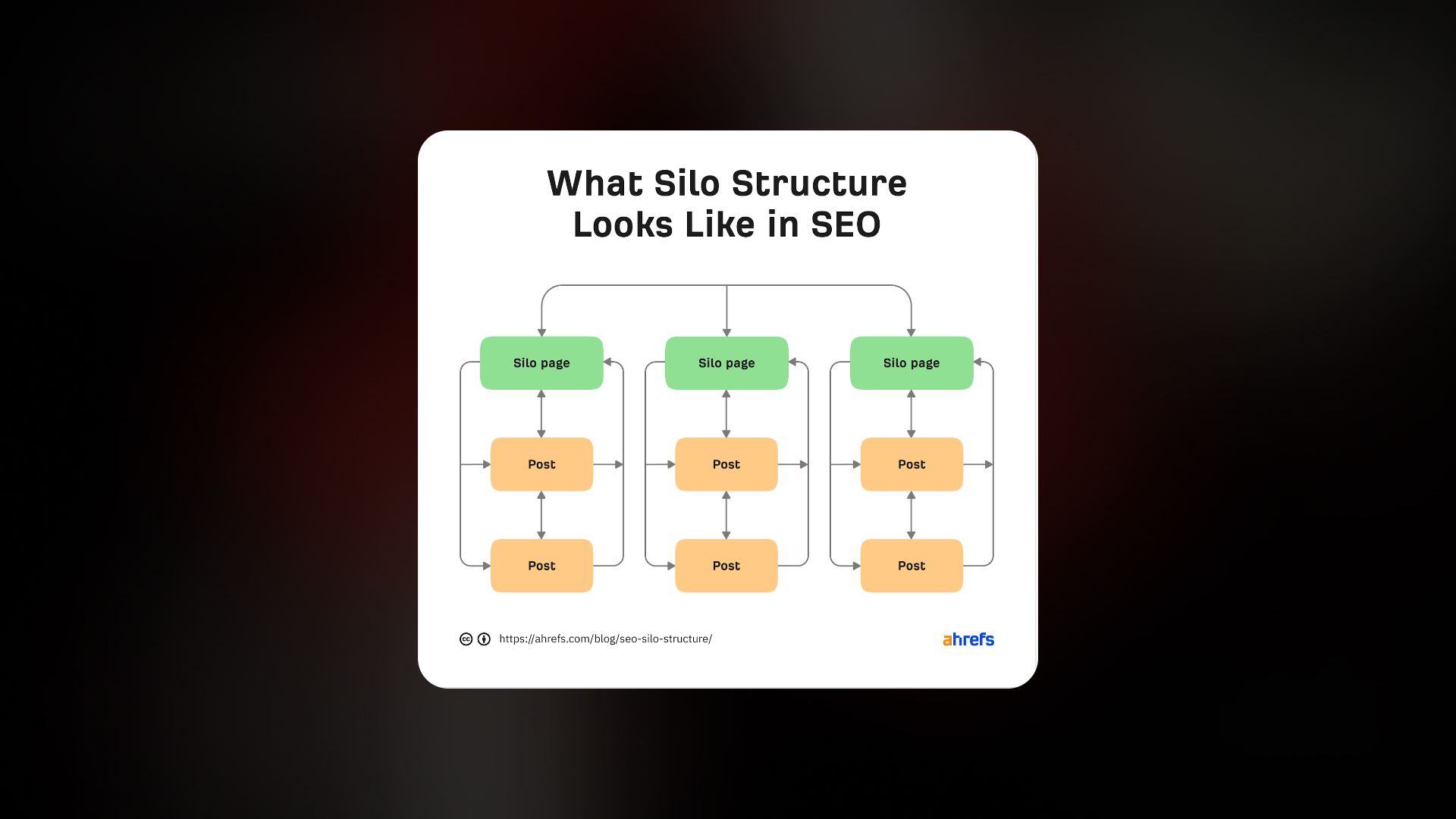 71. SSL certificate
Secure Sockets Layer is a digital certificate that authenticates a website and allows you to use an encrypted connection. Thanks to this document, you can get a secure https protocol, which adds credibility to the site both from the search engine and from users.
72. Server Location
Its location has an impact on the ranking of your site in various geographic regions (source). This is particularly significant for searches that are specific to a particular location.

73. Meta Tags duplication
Having identical meta information throughout your website can cause a decrease in visibility for all of your pages.

74. Optimization for mobile users
It is important to have a mobile version not only of individual pages but of the entire website. This also applies to the tablet version. Customers and website developers, wanting to save time and money, create only desktop and mobile versions of their websites, often ignoring the tablet version. Many people believe that few people visit websites from such devices. Indeed, users usually don't notice the absence of a tablet adaptive, but Google's search engine crawler notices and takes it into account when ranking. Therefore, you should not neglect this factor. It is better to focus on the fact that SEO is primarily aimed at the search robot, not the user.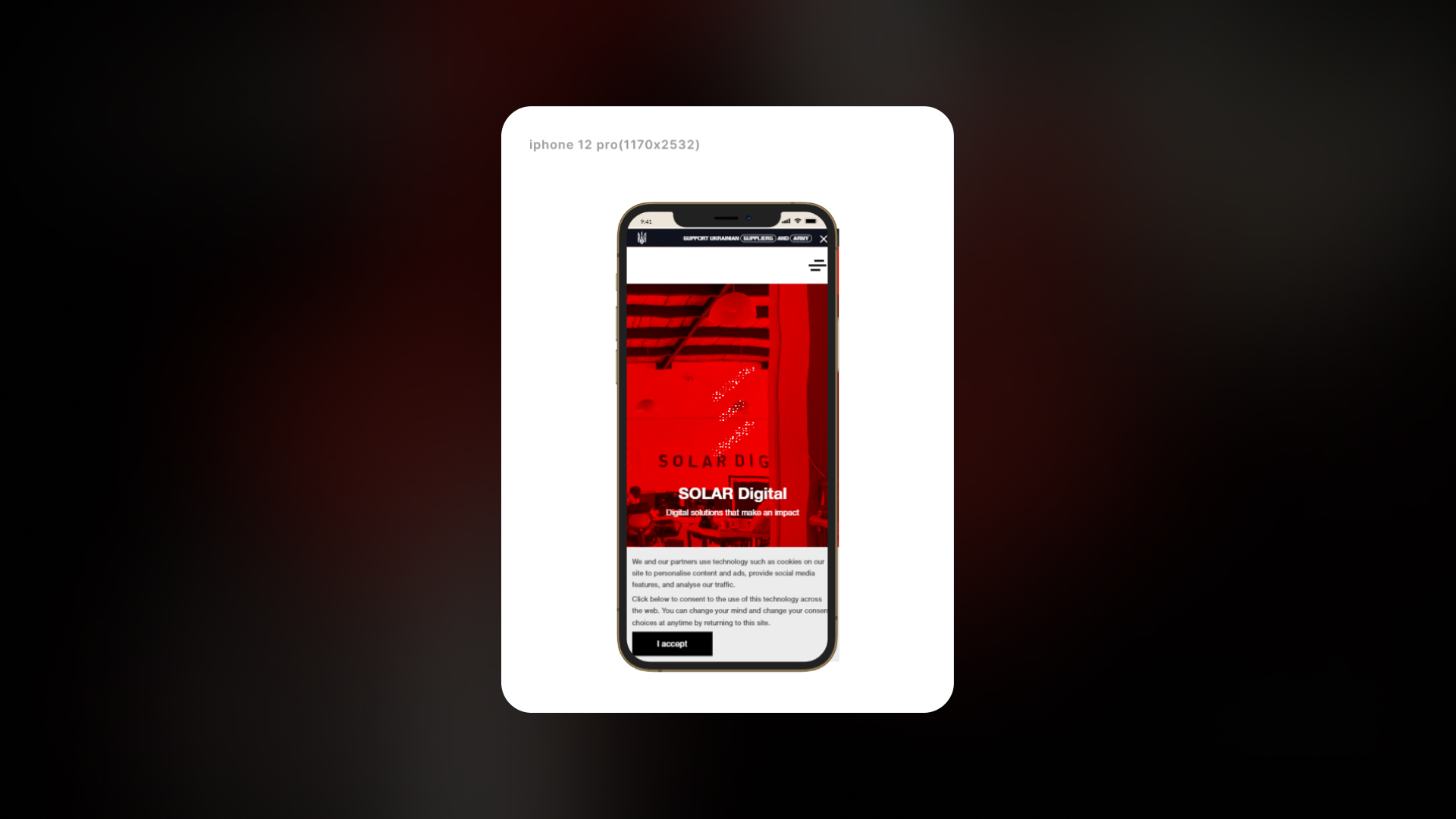 75. YouTube promotion
Don't forget to maintain a YouTube channel when promoting your website on Google. Google ranks its services higher than other resources. Therefore, your video posted on YouTube will be prioritized over the same video posted on your website.
76. Usability
It's directly related to the behavioral factors of users, which are among the main ranking criteria. The more convenient the structure and easier the navigation, the more time the visitor spends on the page. Bounce rates decrease when their interaction with the website interface improves and becomes longer. It should be understood that very often people abandon a service because of such trifles as complicated registration or an invisible button. The interface should be attractive, but first and foremost, it should solve user tasks.
77. Google Search Console and Google Analytics
The use of these two services speeds up indexing and affects rankings, as Google receives more data to analyze your site.
78. Online reputation and user reviews
Google takes into account user reviews on the Internet when ranking a website. Especially those left in Google services (Google My Business, Google Maps, etc.).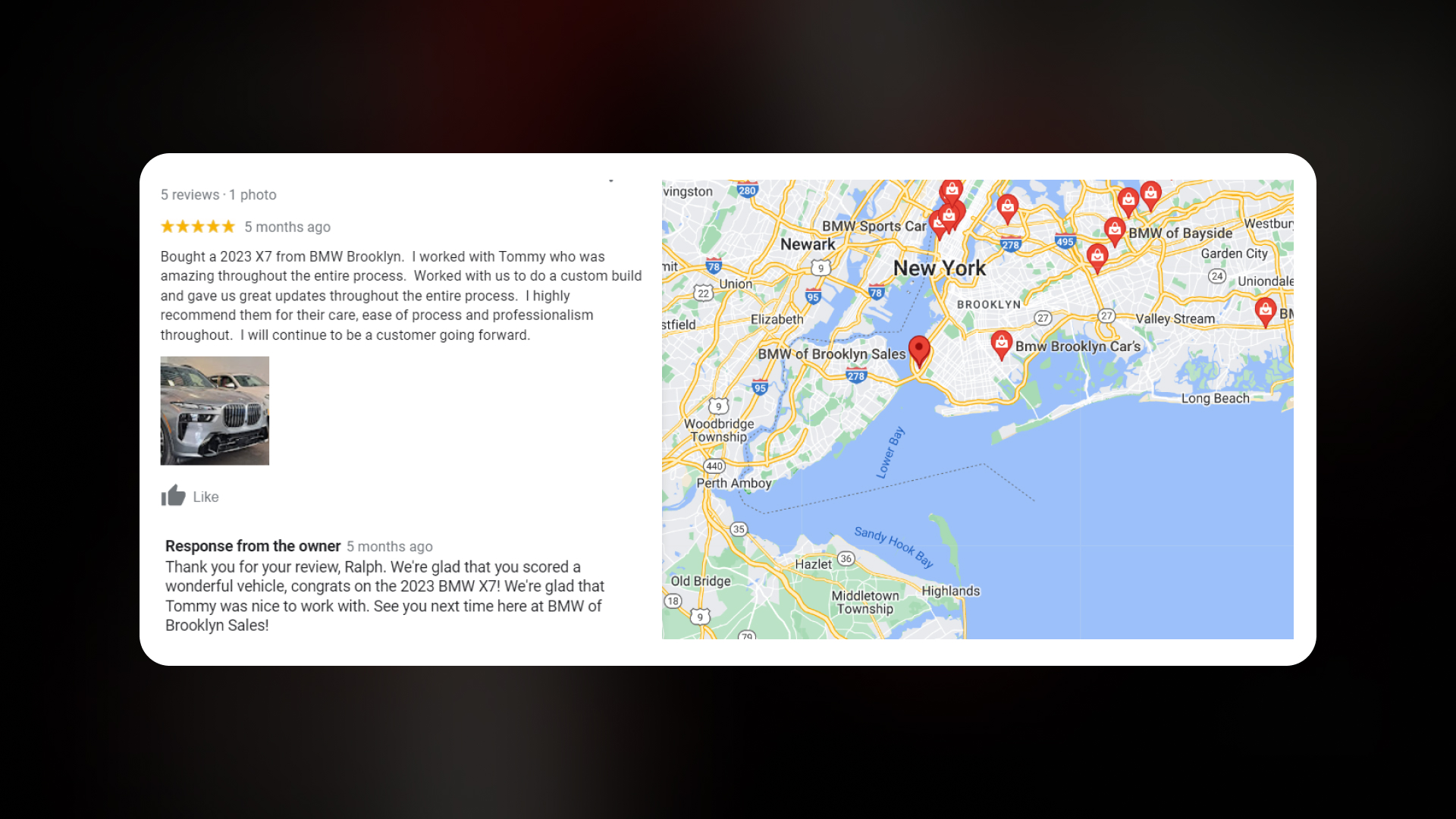 BACKLINK RANKING FACTORS
79. Age of the domain from which inbound links come
The influence of links from old domains is higher than from new ones (probably not only because of their age but also because a website manages to gain trust over a long period).
80. The number of donor sites
For Google, the number of linking domains is the most important ranking factor. Large-scale studies of large companies have proven a direct correlation between the number of domains that link to a website and its position in Google. The main thing to understand is that the quality of donor domains must be appropriate. We are talking about authoritative, trusted, or well-optimized resources. Other important indicators of donor domains are traffic, thematic focus (related to yours or similar to yours), and quality index. All of these are very important when building your rankings.
81. Several referring pages
The total number of pages (even if they are all from the same domain) that link to your site affects the rankings. However, this is not the same as links from a unique domain.

82. External link anchor
The use of keywords in the link anchor is a powerful signal of relevance. To promote a page by a keyword query, write it in the link text. But because this ranking factor is so important to Google, the algorithm provides strict filters for those who abuse keywords in anchors.
83. Alt Tag for the image links
The use of keywords in the Alt attribute when linking to an image has the same meaning as the anchor of a link to a page.
84. External links from .edu or .gov domain zones
Google has more trust in the .edu and .gov top-level domains. As a rule, these are reputable donors, and links will help your site rank.
85. The authority of the linking domain
Look for inbound link-building sites with a high Trust. The more authoritative the linking domain, the more weight it gives to your site.
86. Page Authority
Page Rank, or the authority of the referring page, has been one of the most important ranking factors since the early days of Google. Links from one site to another are considered by search engines as recommendations. The higher the weight of the page that links to your site, the more your site's authority increases in the eyes of Google.

87. Links from competitors' websites
Links from competitors in the search results that are ranked for the same keywords as you have a significant impact on your website's ranking.
88. Links from popular sites
This ranking factor is based on users' behavior. If the donor site has a lot of traffic with good behavioral metrics, then a link from such a site will have more weight than from an unknown resource.
89. Inbound links from unreliable websites
Links from "bad donors" can lower your website's rankings. This works according to the same algorithm as links from authoritative and trusted sites. Pay attention to which sites share link weight with you.
90. Guest posts
They have less influence on website rankings than editorial links. This means that if you have posted your article on a large blog, the effect of such a link will be lower than if the link was posted on behalf of the donor site.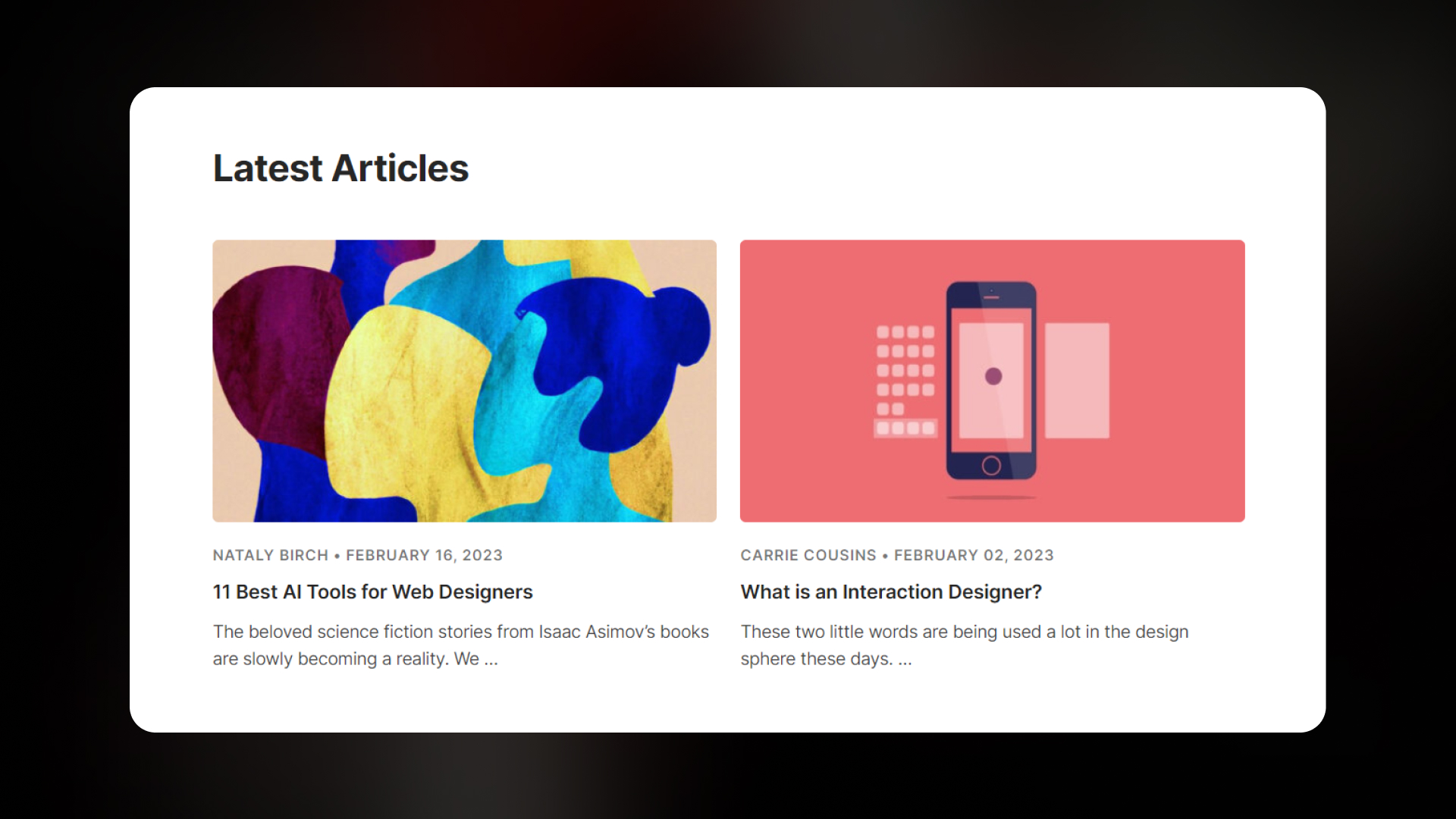 91. Advertising links
Although advertising links are closed by the nofollow tag, they give a small plus to the ranking of the site since Google also sees them and can filter them among others.

92. Weight of the donor's site main page
This indicator plays a role in the ranking as well as the weight of the entire domain. The higher it is, the higher the ranking bonus you get.
93. Links closed with the nofollow tag
Does Google take closed links into account? Of course, it does! But their role is not to increase the weight of the site, but to form a natural link profile, which is also a significant ranking factor.
94. Different link sources
When links come from the same type of sources (only blogs or only forums), Google considers it a sign of link spam. Diversify your sources to make your link profile look natural.
95. Sponsored and UGC attributes
Links with the rel=sponsored tag (for advertising affiliate links) or rel=UGC (for user-generated content) are accounted for by Google separately, not in the same way as follow and nofollow links. Separate statistics are kept for them. They also send a weak signal for ranking.

96. Links in the body of the article
Links that are neatly written into the text are more powerful than links that are placed outside the text content or on a blank page altogether.
97. 301 redirect
Allows you to "glue" pages together: move to a new URL address without losing your rankings. However, when there are too many such redirects on a website, Google perceives it as a low-quality resource.
98. Naturalness of the link profile
If the link profile of a website is natural, it will be ranked higher by search engines than resources that were promoted by gray SEO methods. In addition, a natural link profile will make the site more resistant to algorithm changes.
99. Domain zone of the referring site
Purchasing links from a website with a domain zone in a certain country (.ru, .ua, .kz) helps to increase the ranking of a website in that country.
100. Location of links in the content
Links placed at the beginning of an article have a slightly higher weight than those placed at the end.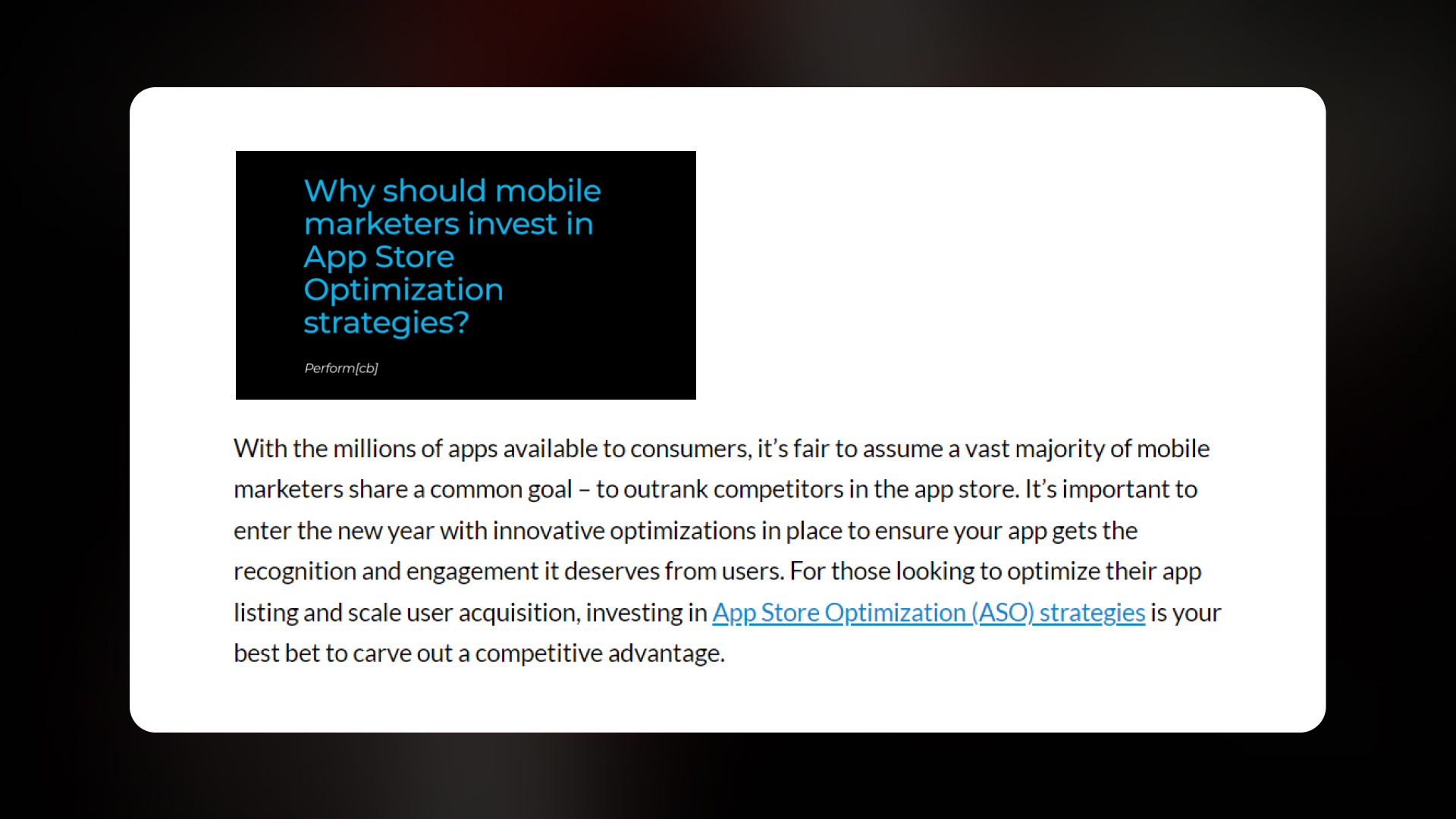 101. Position of links on the page
A link in the body of the article has more weight than a link in the footer or sidebar.
102. Linking domain relevance
In general, a link from a resource on a similar topic will be more valuable than a link from a site in a different niche. However, in practice, donor sites are large portals that have no industry affiliation and write about everything they can. Therefore, the subject matter of the linked page plays a bigger role than the site itself.
103. The topic of the linked page
The article on the donor's website should be relevant to the topic of your resource and resonate with the donor's niche. For example, how can you link a website about computers to an online optical store? Post an article about glasses for working at the computer on such a site. This way we stay within our topic, but the link to the optics website now looks natural and will not be considered spam.
104. Keyword in the title of the linked page
If the title of the page that links to your site contains your page's keywords, Google will approve it. From the search engine's point of view, it looks like some experts are referring to others.
105. Positive dynamics of link mass growth
A website with a positive link growth rate gains good positions in the search results because Google concludes that the resource is becoming more popular.
106. Negative dynamics of link mass growth
On the contrary, a decrease in the number of inbound links to your website indicates that people are no longer interested in the resource and it is losing popularity.
107. Links from popular websites
This ranking factor is tied to user behavior. If the donor site has a lot of traffic with good behavioral metrics, then a link from such a site will have more weight than a link from an unknown resource.
108. Old links
The age of an inbound link matters for ranking: old links have more influence than new ones. This is due to the lifespan of the links. If an old link has existed for many years and hasn't been removed, it can be trusted. As for new links, it is not yet known whether they will be removed in a few months or not.
109. Blogs vs useful websites
It is not recommended to place links on splogs (spam blogs). Google's algorithm can distinguish them from useful sites by behavioral factors and signals of interaction with the brand.
110. Internal link anchor
Keywords in the anchor of an internal link also give a weak signal of relevance.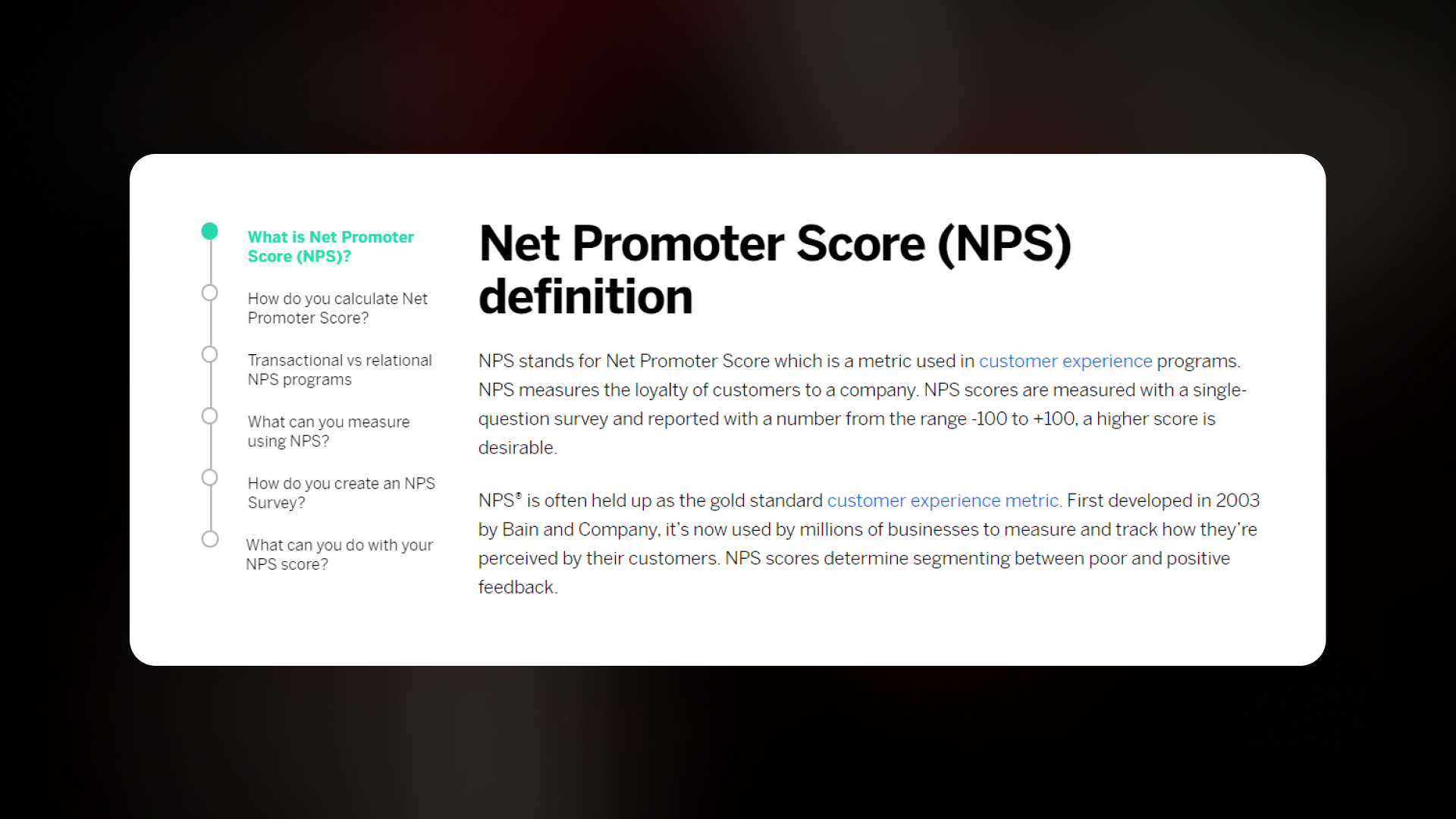 111. Link exchange with a partner
An amateur's idea: I'll place a link to a partner on my website, and he will link to me in return. It doesn't work that way. First of all, the exchange of links will result in a redistribution of weight, and not necessarily in your favor. Secondly, Google can recognize such tricks and sees all cross-references. In addition, if you overdo it, you can get under the filter.
112. Links through 301 redirects
Unlike a direct link, links that lead to a page from which a 301 redirect is set up lose weight. This is because by linking to the "intermediate page", we have already transferred some weight to it.
113. Schema.org page markup
Pages with micro-markup are ranked higher than those that do not support microformats. However, this is rather an indirect ranking factor. Because the page snippet in the search results with micro-markup looks more attractive than without it, and therefore it is more clickable.
114. Reliability of the site that links to you
The higher Google's trust in the site that links to you, the more it will value these links.
115. The number of outbound links on the page
If there are several outbound links on a donor page, the page weight is distributed evenly among them. Thus, the more links on a page other than yours, the less weight is transferred to your site.
116. Crowd links
Links from forums still have an impact on website rankings. But due to large-scale spamming from such sources, Google may devalue them.
117. Word count of linking content
If a link is placed in a 100-character text, it will play almost no role than if it is placed in a large article of 3000−5000 characters.
118. Links in low-quality content
If the article that contains a link to your website is written with mistakes, machine translation, or is simply a low-quality rewrite with little uniqueness, the impact of such links on rankings will be lower than from a professional expert article.

119. Co-occurrences
They refer to the words that frequently appear in proximity to your backlinks, which assist Google in determining the content of the linked page.

120. Pass-through links
These are links that appear on all pages of the site, not just one. This effect can be achieved, for example, by placing links in the basement. However, Google has foreseen this and officially stated that pingbacks are "glued" into one. And they transfer weight no more than one link.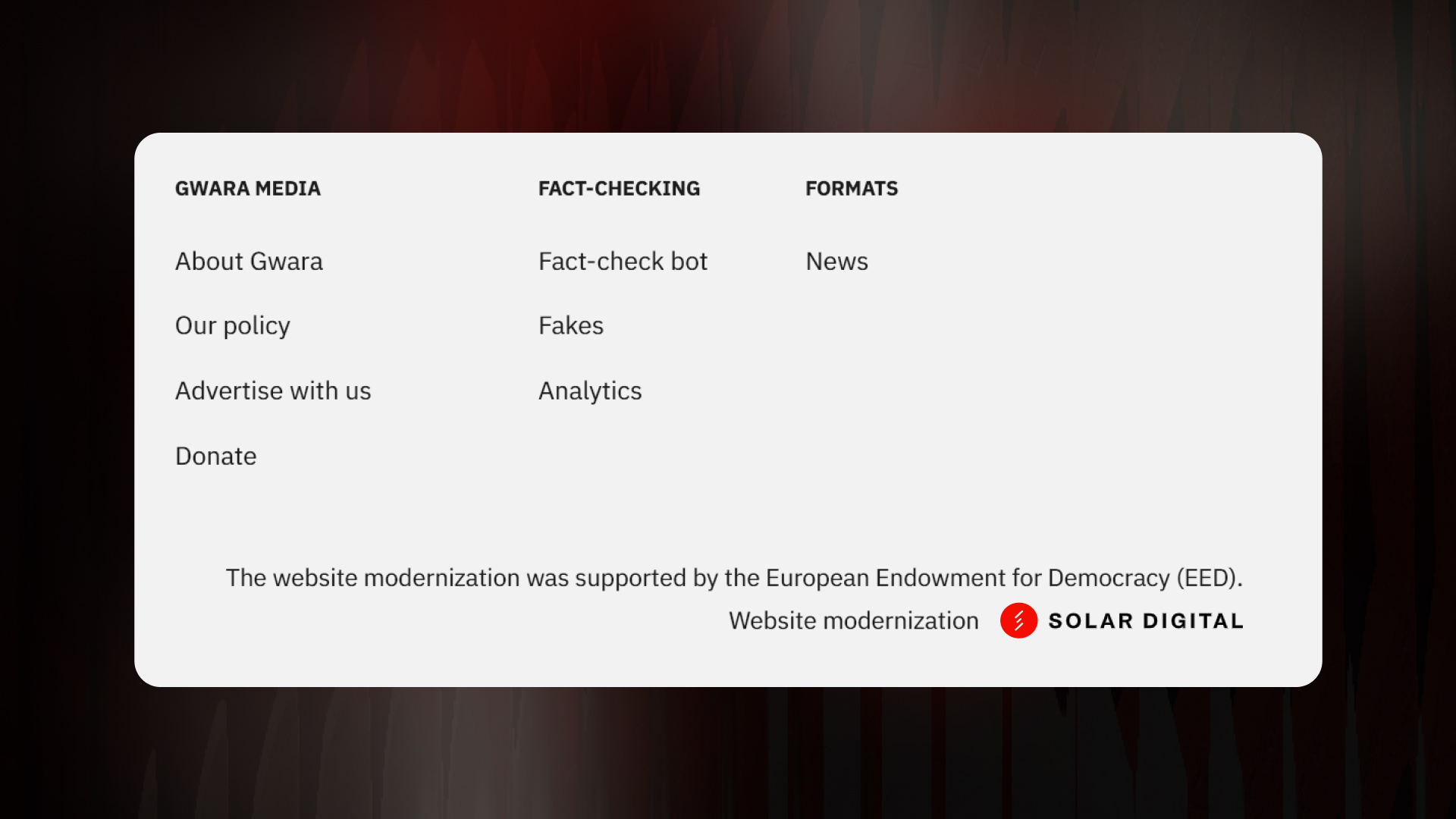 BEHAVIORAL FACTORS
121. Rank Brain algorithm
Rank Brain is Google's artificial intelligence that evaluates how users interact with search results and ranks websites based on this.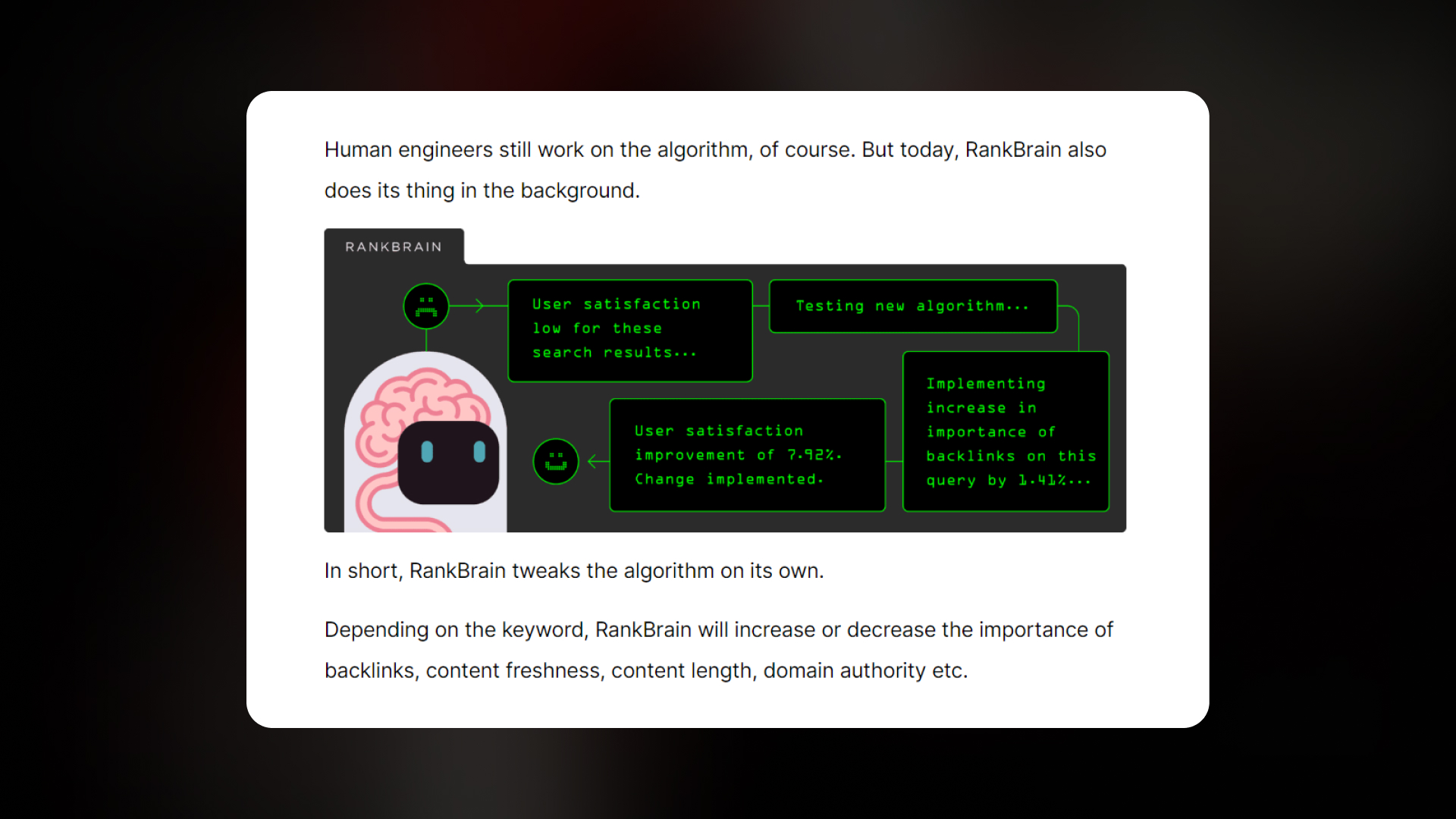 122. Organic CTR by keyword
If a user finds your website in a keyword search and clicks on it, it is a signal to Google that the resource is useful. If this happens often, Google starts ranking the page higher for this query.
123. Bounce rate
It has an impact on rankings. If users leave your page quickly, this is a signal to Google that your content is of poor quality. You can check this through the SimilarWeb extension.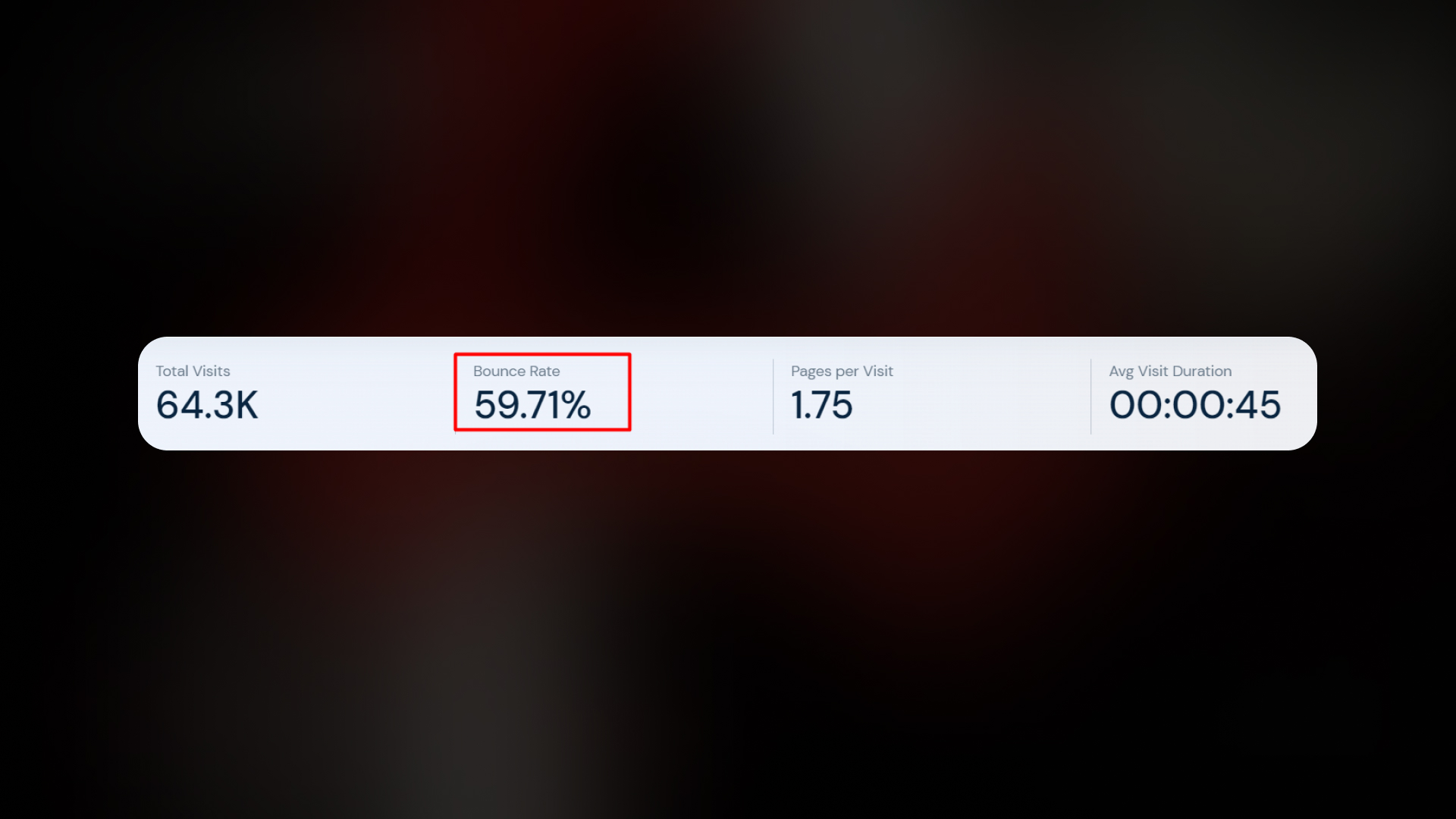 124. Direct transitions
The Google Chrome browser tracks the sources of referrals to a website. And if you get a lot of direct traffic to your resource, users enter your URL, which means that the site is popular and the content on it is of high quality.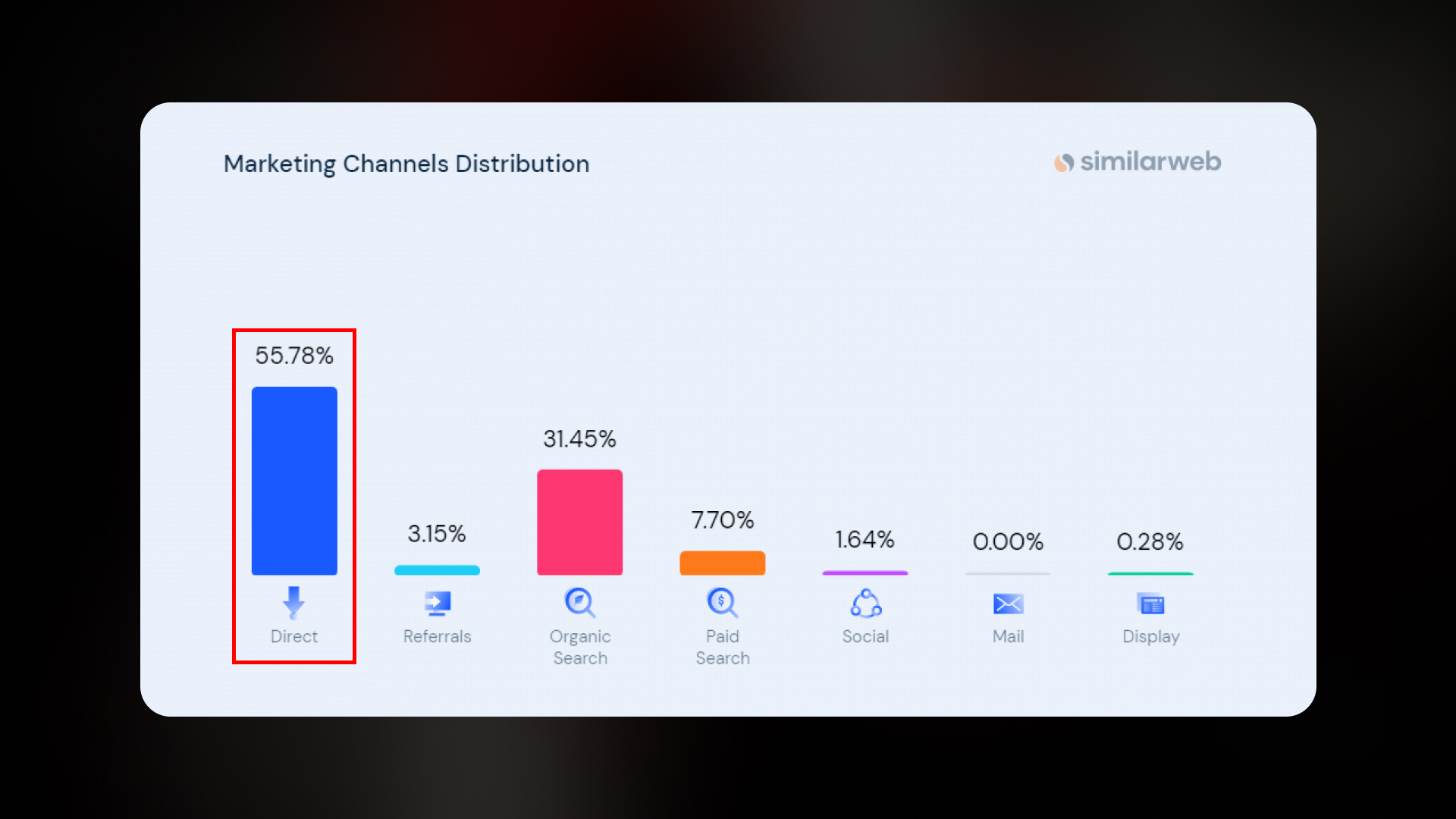 125. Return to the page
If visitors return to your site and re-visit it, Google will raise the ranking of the resource in the search results.
126. Pogo sticking
The name of a popular children's jumping toy also has a figurative meaning in SEO. This is the process of visiting pages by a user to find the right (relevant) one. When a person opens a link and immediately closes it and goes to another site, this is pogo-sticking. It is important because it indicates that the site from which the users quickly left doesn't have value to them, so it may fall in the search results. Pay attention to key queries and negative keywords to make your site as relevant as possible and show up for those queries that will bring benefits and conversions.
127. Blocking by users
The Panda algorithm takes into account the blocking of a website by users due to extensions and lowers its position, concluding that the resource is of poor quality.
128. Adding a website to bookmark
Frequent bookmarking of a page in the Google Chrome browser helps to promote it.
129. The number of comments under the article
If the page has a lot of comments, it is an indicator of the quality and usefulness of the content for Google. People are involved in the discussion, which means it's time to push the page higher in the search results.
130. Time spent on the site
The longer users spend on a page, the better it is for rankings.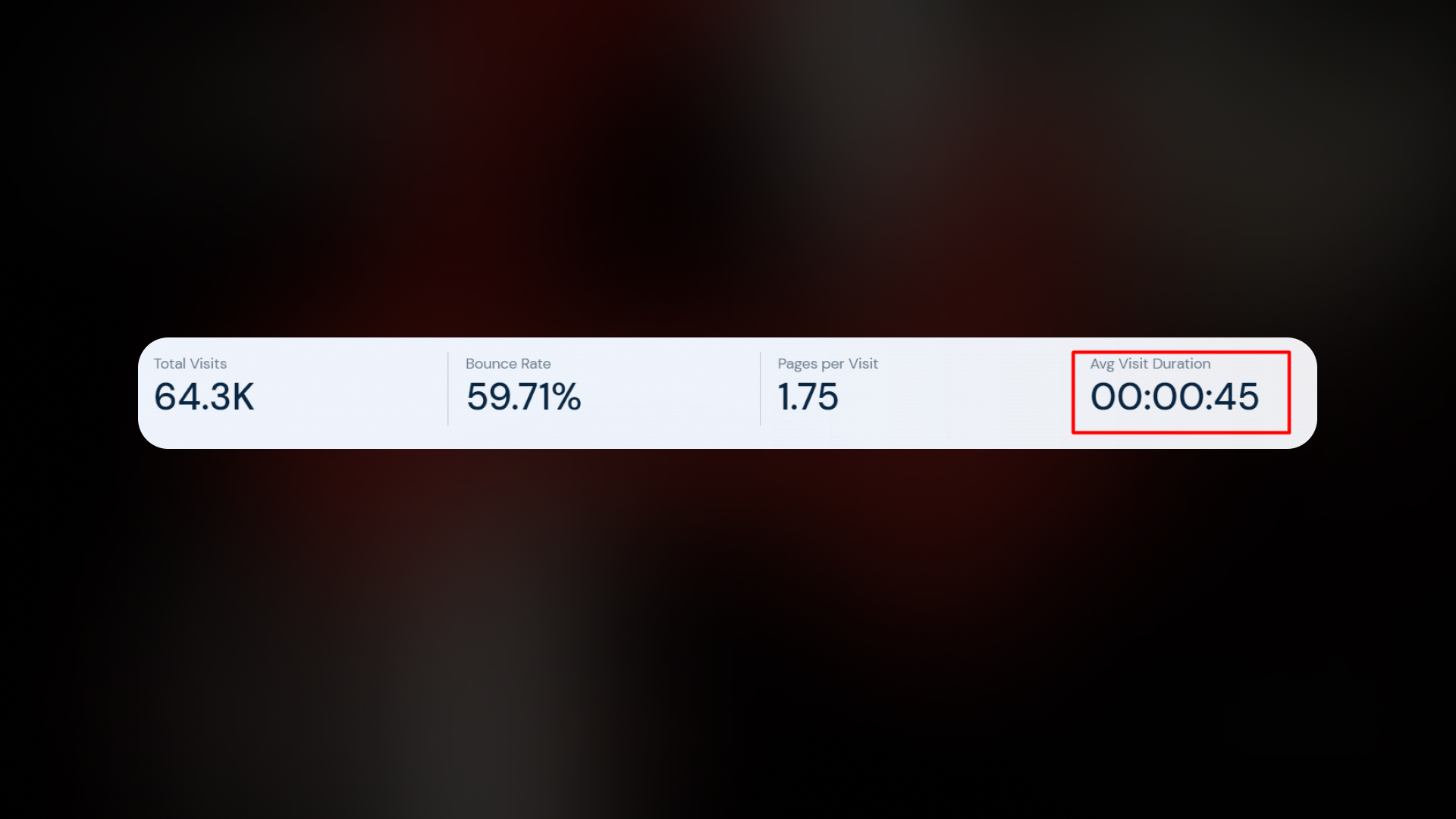 SPECIAL REQUIREMENTS OF GOOGLE
131. The query requires novelty

There are queries for which Google ranks new pages higher. Usually, it concerns news, information about epidemics, etc.
132. The query requires a variety
Often a query has several meanings at once. Polysemous words are quite common in the Ukrainian language. If a keyword in a query has several meanings, Google compiles search results based on its statistics: what the user meant most often when he or she asked such a question. However, realizing that something else could have been meant, Google "mixes" sites with other content into the search results.
133. Customized search results
Google takes into account the history of your visits and ranks the sites you visit more often higher in the search results for you.
134. Transactional search
If the query contains the word "buy", the position in the results will change more often. For informational queries, the results are more stable.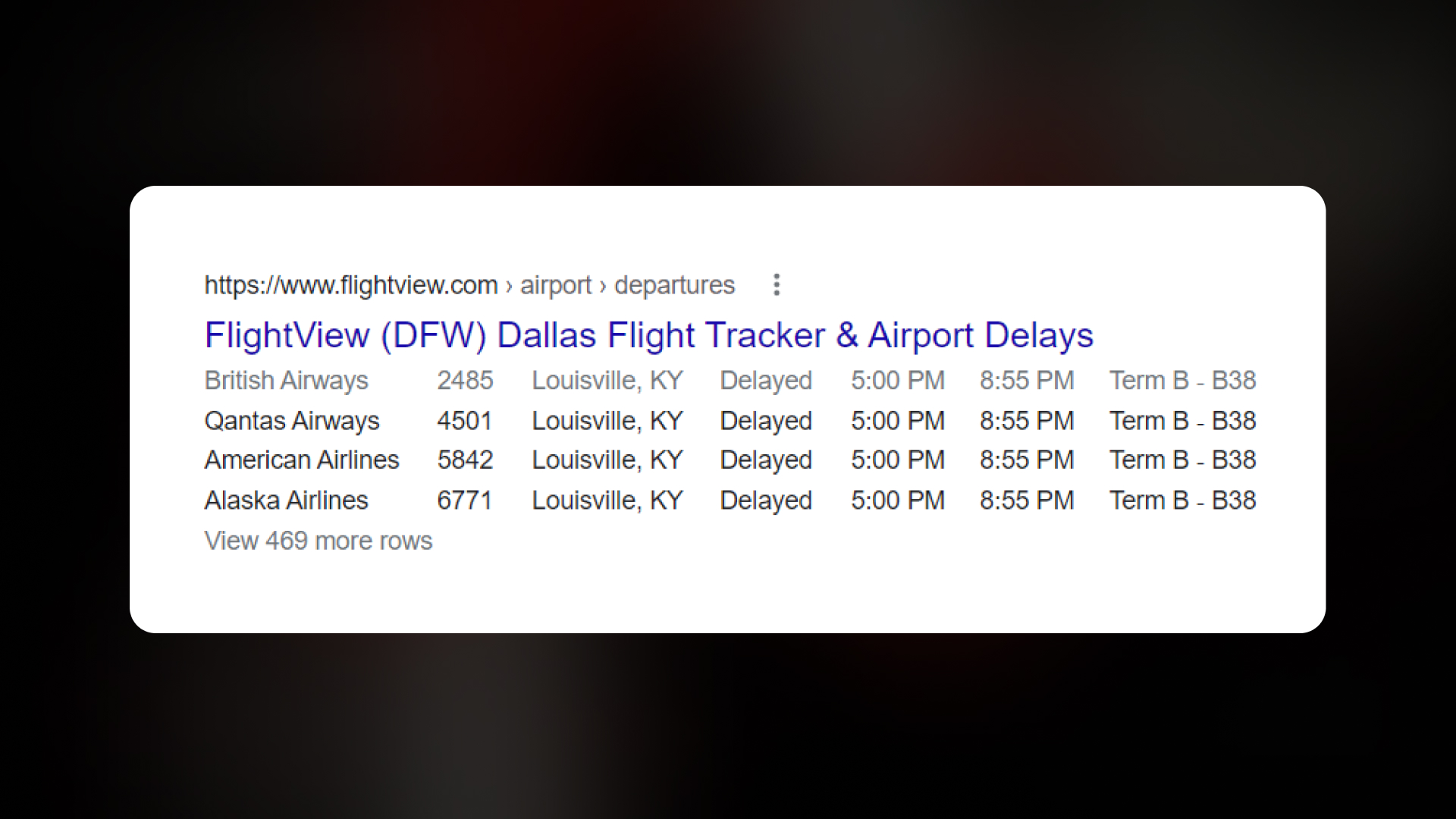 135. Geo-targeting
Geo-targeting is the selection of a target audience based on geographical features. Sites with local IP servers are prioritized in search results for a particular user.

136. Highlighted descriptions
For some queries, Google provides information in a separate block above the search results. For highlighted descriptions, Google selects content based on its length on the page, text formatting, HTTP usage, and page authority.
137. Using secure search
If the user turns on the safe search function, the search results will not include sites with mat and 18+ content, even if they are more relevant than the proposed pages.
138. YMYL keys
Google ranks resources with medical and financial keywords differently. This type of content is called "Your Money or Your Life". Relevant content and quality links will not be enough.
139. Copyright infringement
Google reduces the ranking of sites in the search results that have complained about copyright infringement.
140. Local search
Google shows websites of companies with a local physical address above the usual organic results.
141. User query history
The sequence of queries of an individual user also affects the search results. For example, if you first searched for "reviews" and then "laptops," Google will probably show you higher results with reviews and feedback on different laptops.
142. Priority for well-known brands
In 2009, Google released an update called Vince. It ranks the websites of big brands higher than others in search results.

143. Online stores offers
For some commercial queries, an additional block with products from different online stores is added to the search results.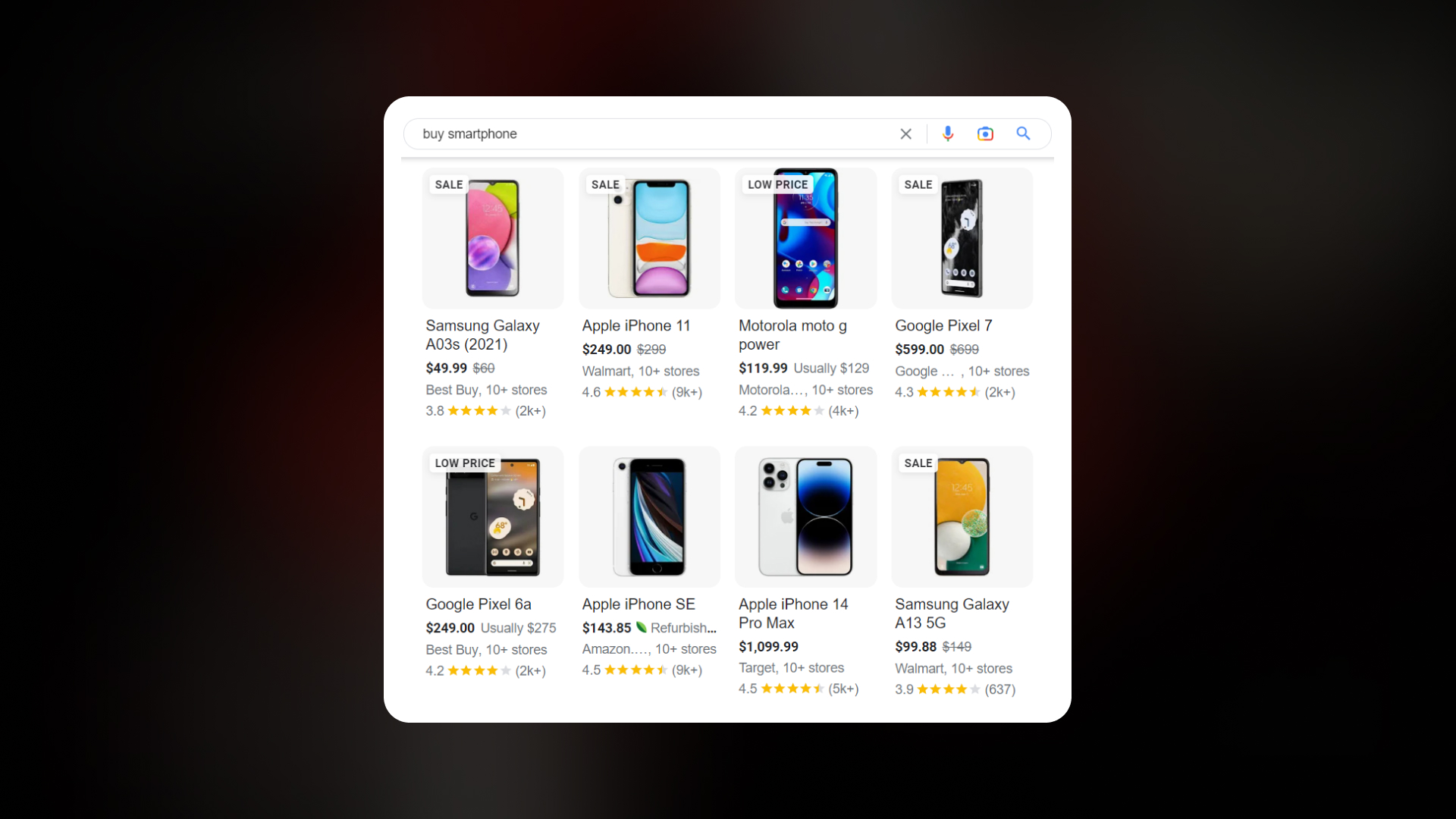 144. Google images
Sometimes they are displayed in a separate block in search results. Optimize your images, and add titles, descriptions, and Alt attributes to them to increase your chances of getting into the additional block.
145. Multiple positions in the search results for branded queries
Promote your website with branded queries, which can help you to take several positions in the search results.
146. Payday Loans algorithm
One of the most significant Google updates, which was aimed at spam queries related mostly to shady industries, such as ultra-high-interest loans and payday loans, prohibited 18+ materials, and other queries that are heavily spammed.
BRAND FACTORS
147. Link anchor with the brand name
A simple but effective way to start ranking for branded queries.
148. Search queries with the company name
If a company name is entered into the search bar, Google understands that your site represents this company and ranks it higher for similar queries.

149. Keywords in connection with the brand
If users enter the keyword phrase + brand into the search bar, this is a signal for Google to rank the page higher for this keyword phrase without the brand name.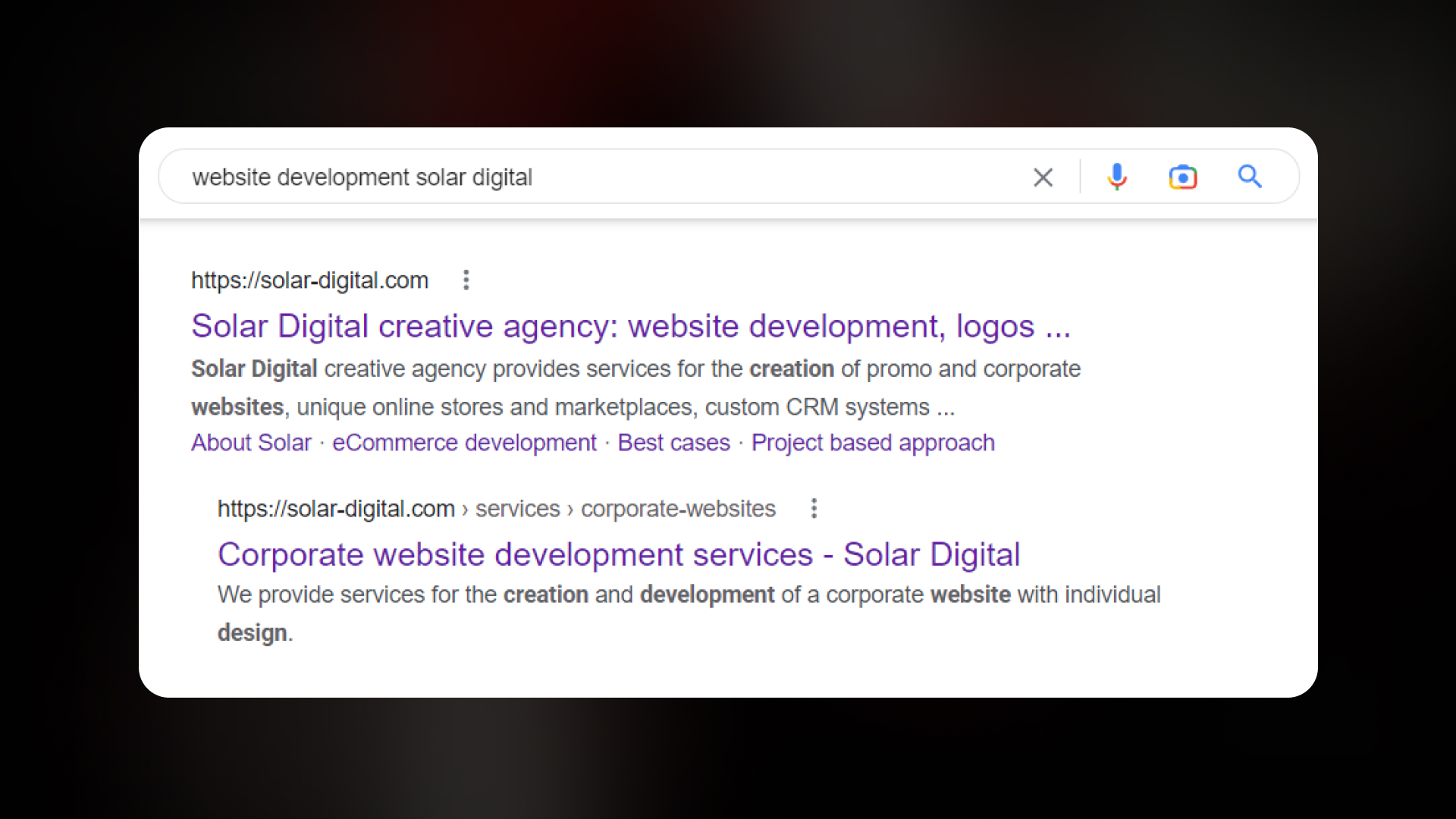 150. Linkedin profile
Strong brands in the eyes of Google must have an official company page on Linkedin.
151. Facebook account with followers and likes
For Google to recognize you as a strong brand, create a Facebook profile, engage your audience, and collect likes.
152. Twitter account
If a company has a Twitter profile with followers, it is a signal to Google that the brand is popular.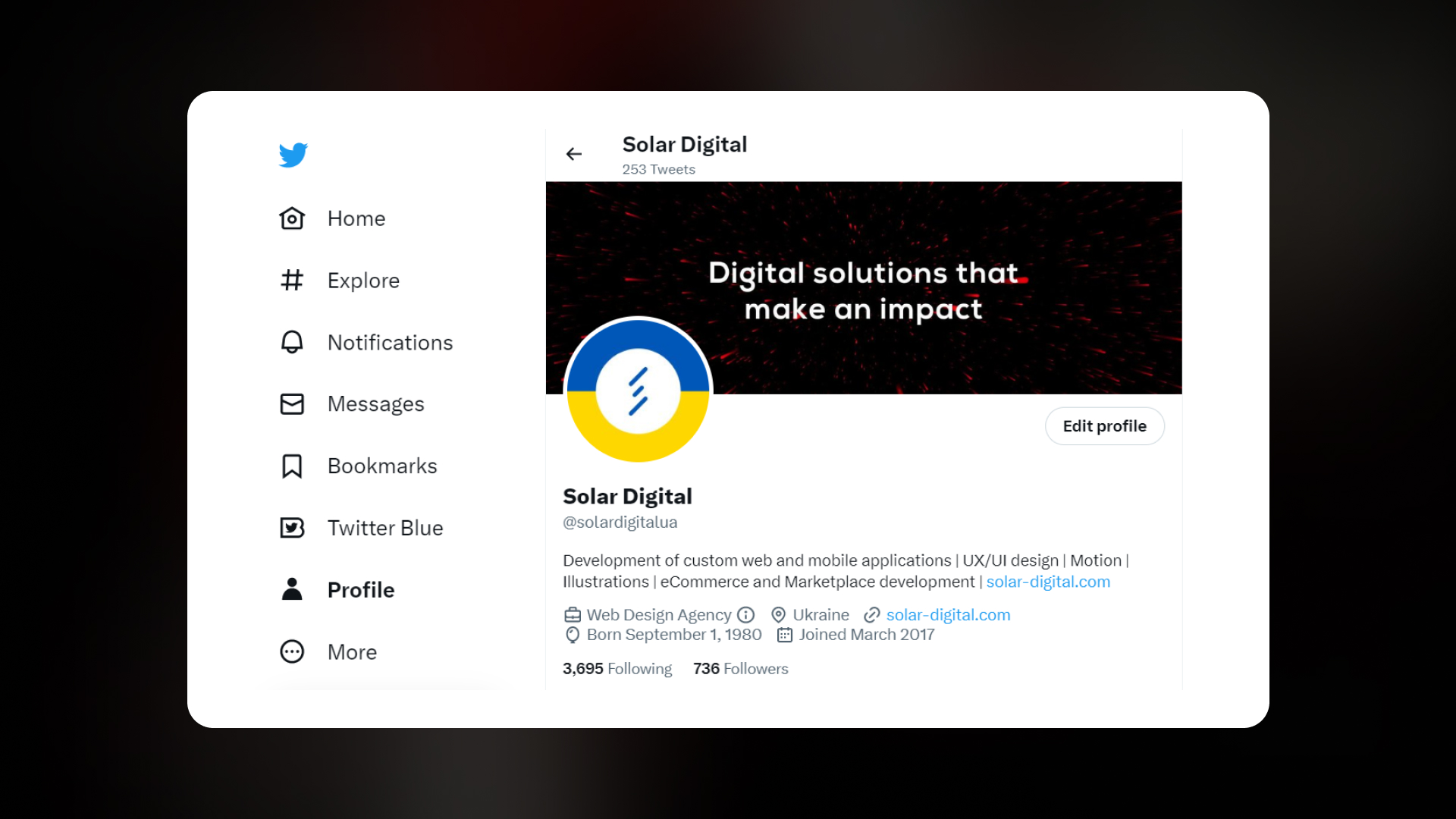 153. Attribution of content
The main trend in SEO promotion is content expertise. To confirm your expertise, provide a photo, name, and position of the author. Google loves it when authors are real people. And experts in the company make it more authoritative in the eyes of the search robot.
154. "White hat" methods of social media promotion
Social media activity is an important factor in Google rankings. But Google checks not only the existence of an account but also the methods of its promotion. To this end, Google has patented a methodology for detecting fake accounts on social media. A profile with 10,000 subscribers and only 2 posts raise doubts about its legitimacy.
155. Mention of the company in the news
One of the signs of a company's credibility for Google is the mention of its name or brand in the main news block.

156. Mention a brand without a link
If other websites mention your company but do not link to it, Google recognizes this as a brand signal.
157. The presence of an offline business
Google analyzes the physical location of the company. Large brands usually have a headquarters and a network of branches. Do not hide information about your location, it helps in ranking the site.
INTERNAL SPAM FACTOR
158. Panda algorithm
A resource with low-quality content loses its ranking due to the imposition of filters from the fluffy Panda algorithm.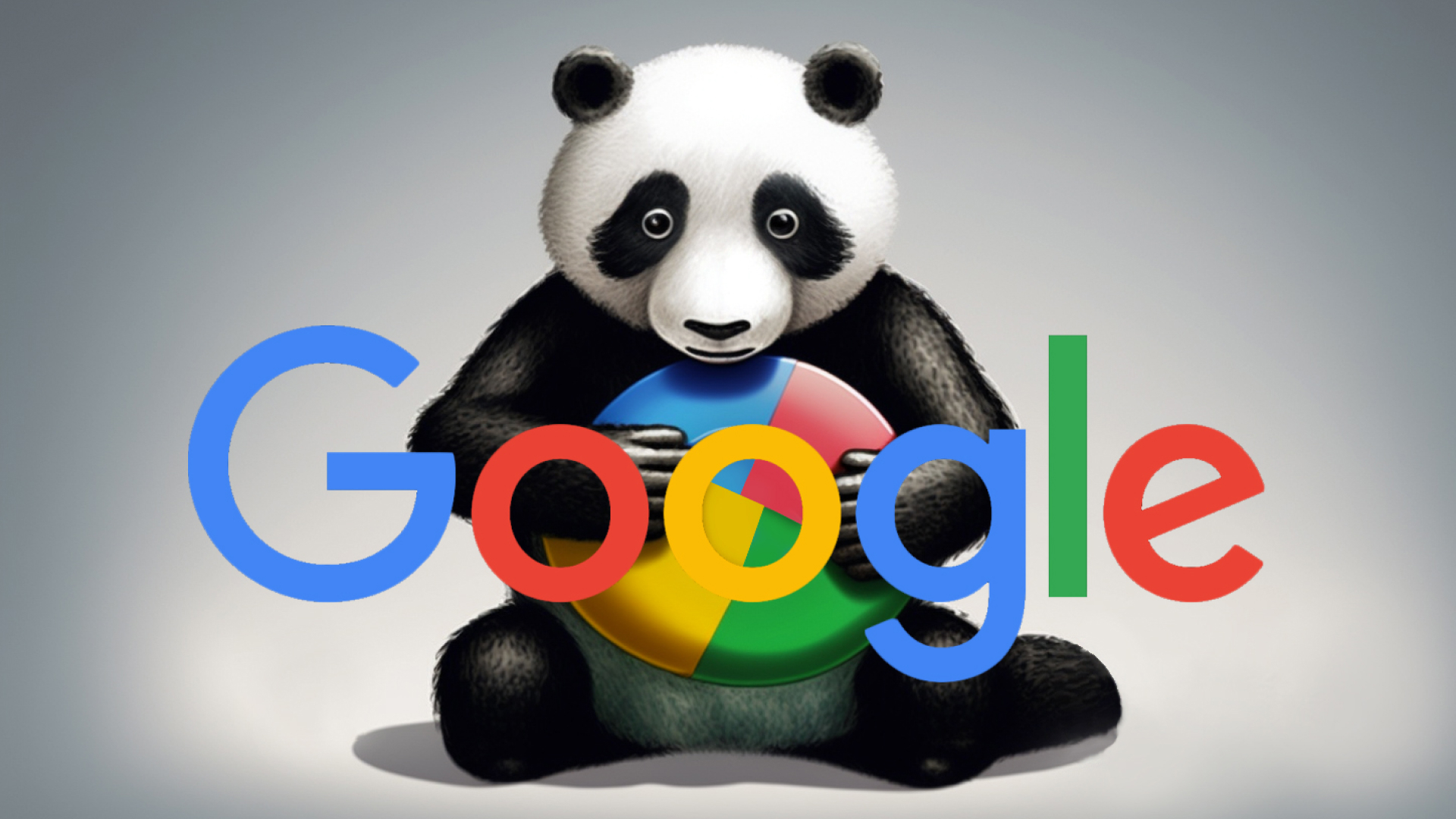 159. Outbound links to dubious sites
The "bad neighborhood" factor is triggered: if you link to casino sites or resources with adult content, Google thinks that you are not far from them, and your website becomes less visible in the search.
160. Cloaking and hidden redirects
The user should see the same information as the search robot. You can't hide or obscure content, make it invisible (white letters on a white background). A classic disguise technique is to show a page with HTML text to a Google search robot, while the user sees all the content in pictures. Such attempts to deceive the robot are punishable by complete exclusion from the index.
161. Annoying ads and pop-ups
From Google's point of view, pop-ups and intrusive ads are a sign of a low-quality website.
162. Pop-ups on mobile devices
Google imposes sanctions on websites that launch pop-ups in the mobile version that cover the entire screen.
163. Over-optimization
Many SEO newbies think that the more keys you have in your text, the better you are for search results. In fact, no. It will rather work in the opposite direction and inform the robot about spamming and abuse. Write organic texts with adequate keyword density and it will work much better.
164. Junk content
Plagiarism, non-unique rewriting, or auto-translation are signals to Google that content belongs in the trash, not in the search results.
165. Doorway
A user tries to go to one site from the search results but ends up on a completely different one because of the automatic redirection setup. Resources that are created only to redirect users are called doorways. Google bans such techniques.
166. Website cover under advertising
Websites that have little content on the first screen and a lot of ads fall under the Page Layout algorithm filter.
167. Hidden affiliate links
An excess of affiliate links on a page can significantly lower the search results, but if you decide to hide them from the search robot, you cannot avoid sanctions.
168. Fred algorithm
Fred is another fighter against low-grade content, spamming with affiliate links, and traffic drain from Google. It removes from the search results sites that prioritize income and promotion over usefulness. By the way, this applies not only to profitable sites that monetize by placing ads but also to most commercial resources. A good way to protect yourself from Fred is to blog with useful articles.
169. Auto-generated content
Google can recognize human-written text and automatically generate machine-generated content. Sites from the second category are banned.

170. IP address marked as spam
A chain reaction occurs: when a server IP address is marked as spam, all sites on that server are pessimized.

171. Spam in meta tags
The most important thing about meta tags is their naturalness. Using keywords in the title and description metatags is an important ranking factor but enter the keys in such a way that the text remains readable. Put the words in the correct order and according to the context.
EXTERNAL SPAM FACTOR
172. The site is hacked
If Google thinks that your site is hacked, the robot will throw it out of the index in 1 day.
173. A sharp jump in link mass
An unnatural significant increase in links in the eyes of Google looks like they were added on purpose. This is considered an abuse of the algorithm and is punishable by sanctions. Therefore, build links smoothly and gradually.
174. Penguin filter
This algorithm fights against low-quality link mass. This is especially true for resources that have purchased a lot of rented links and use the services of non-thematic resources with poor trust and authority. Analyze your link weight and refuse from questionable donors that will only worsen your position.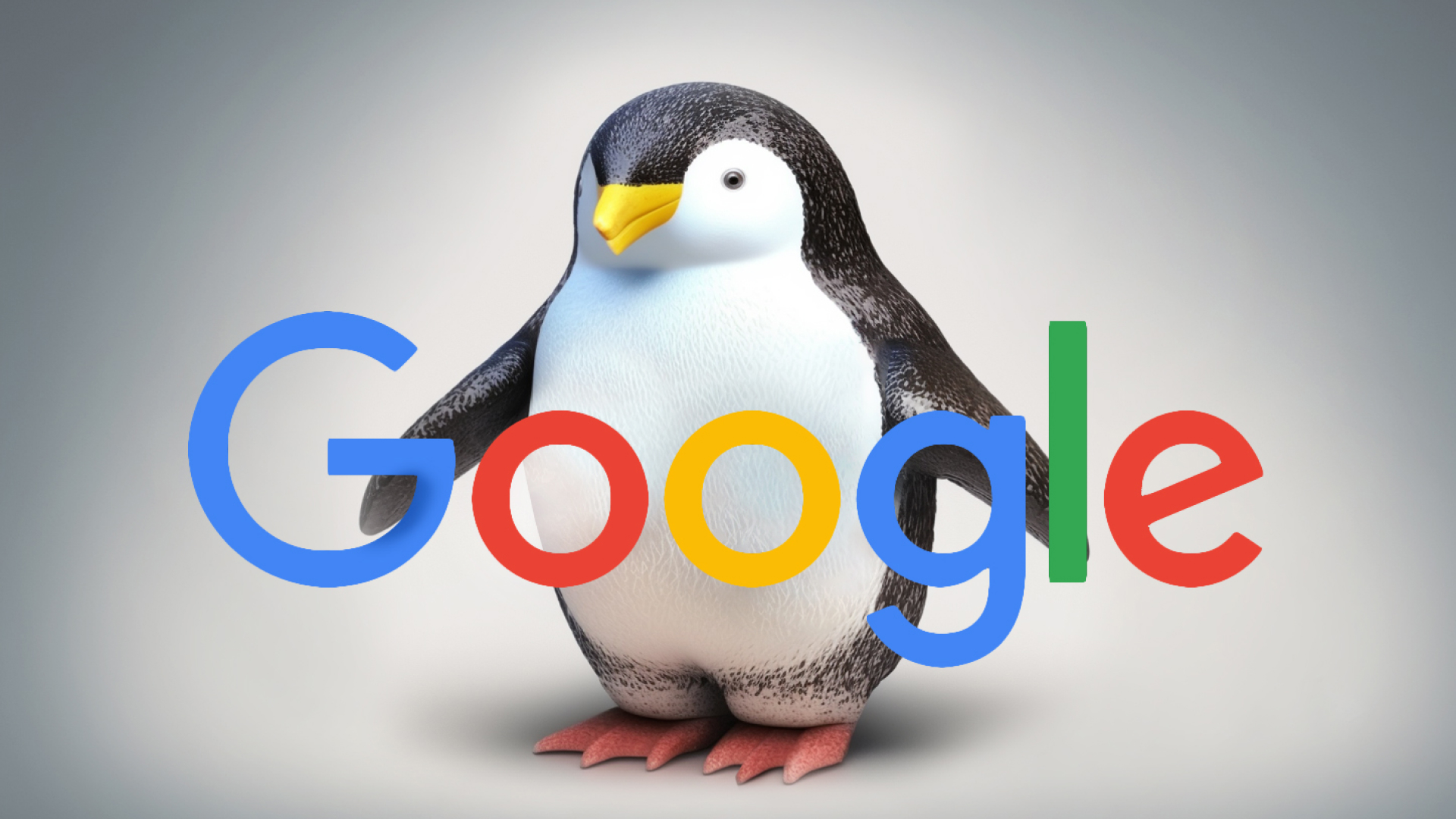 175. The topic of the donor's website does not belong to your niche
When checking manually, Google may apply a filter to sites that have a lot of links from non-topical resources. Therefore, to be on the safe side, seriously think about how to connect the donor's niche with yours and what article to write for this purpose.

176. Google Search Console notifications
If you receive such an email "unnatural links have been detected" it's not good. Usually, such a warning precedes a rapid drop in rankings, but not always, it can also happen the other way around, and Google will simply put you in front of the fact.
177. Links from low-quality directories
If you place links to your site from directories, always select them manually, do not use ready-made selections from the Internet, they may contain spammed or abandoned resources.
178. The same IP links to you
If Google notices that links to your site come from the same IP address, it is a sign that you are building up the number of links through a network of blogs. For this, the site receives assimilation.
180. Prohibited link anchors
If the text of an anchor link contains keywords related to pornography, violence, drugs, tobacco, any medicines and dietary supplements, casinos, and other dubious ways of making money, Google considers it a sign of spam or a hacked site. In any case, you will lose positions.
181. Unnatural links
Are all the links leading to your website anchored? Are they commercial? With an open do-follow? Google will notice this and you will be banned. You might wonder why, since all the links are of high quality, and the sites are trusted and not spammed. But it's because it doesn't happen in real life. It's unnatural for everyone who links to you to generously distribute the weight of their site, and even hang anchors on the link instead of just sharing it. To achieve "naturalness", work on building a link profile that includes all kinds of links
182. Links from press releases
Frequent misuse of links from press releases has led Google to consider this source to be of low quality.
183. Sandbox
One of the filters from the Google search engine is applied only to young sites that have recently been included in the search results. A new site sits in the sandbox for several months — it is not ranked by search engines, so users cannot find it. Develop your site with interesting content and get it out of the sandbox as soon as possible. Buying links can only harm it and it will remain in the sandbox for a long time. Don't forget that a link is a recommendation from the point of view of search engines, and who can recommend a site that has just been created and no one has ever seen it? The robot will recognize this as abuse.
184. Link donation
If Google catches you selling links, you will lose your rankings.
185. Link disavow tool
Google's algorithms make mistakes too. The link disavows tool removes sanctions from the site imposed by a robot or moderator manually if they were wrong.
186. Google Dance
This phenomenon can temporarily increase the ranking of a website to understand whether the content is interesting to users or whether there is cheating.
187. Temporary links
They are placed only for a short period and then removed. Temporary links are cheaper and allow you to achieve results quickly. But don't rush to rejoice. Google sees temporary links and monitors link mass fluctuations. Temporary links can cause your website to be filtered.
SUMMARY
So, after reading this article, you have realized that SEO is a multifaceted and thorough work with various factors that together give a particular result. It is difficult to single out any one group of factors and say that you should work on it. It doesn't work that way. Pay attention to each factor and promote your website to the highest positions.
The main thing is to remember that search engine is becoming more adaptive and intelligent every day. So don't waste your time trying to outsmart it, just optimize your website for these factors and enjoy the result. If you want to check the technical part of your site and remove errors in the code — contact us, and let's work on your site together.
We hope that it was useful. The Solar team!