Wow and stylish website for Olir Resources
Olir Resources stores bulk cargos, such as sunflower oil. The company's warehouse is one of the largest. The company is known well to all customers. The goal of the new site is to stand out among competitors, get a powerful marketing tool and show leading positions for existing clients.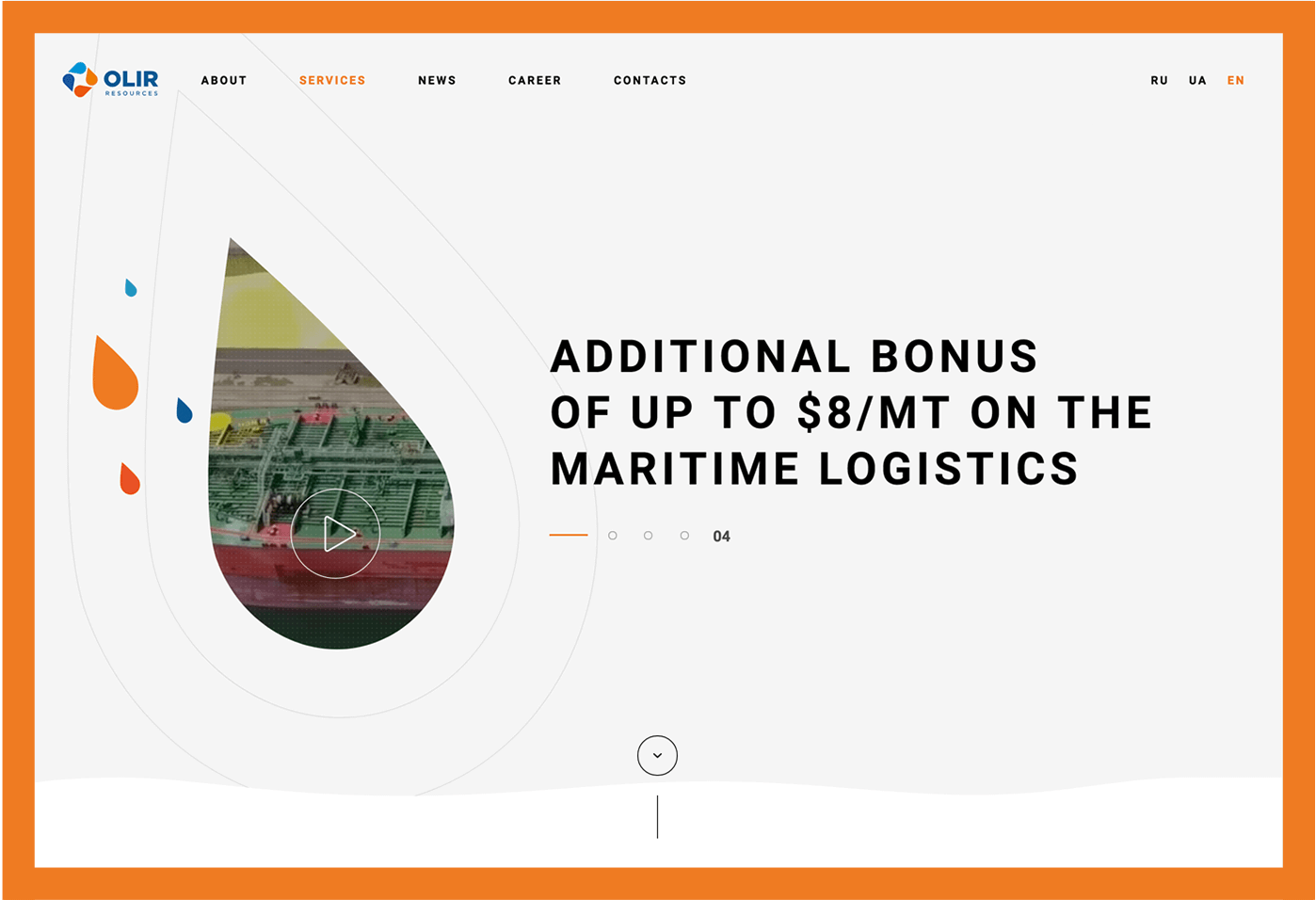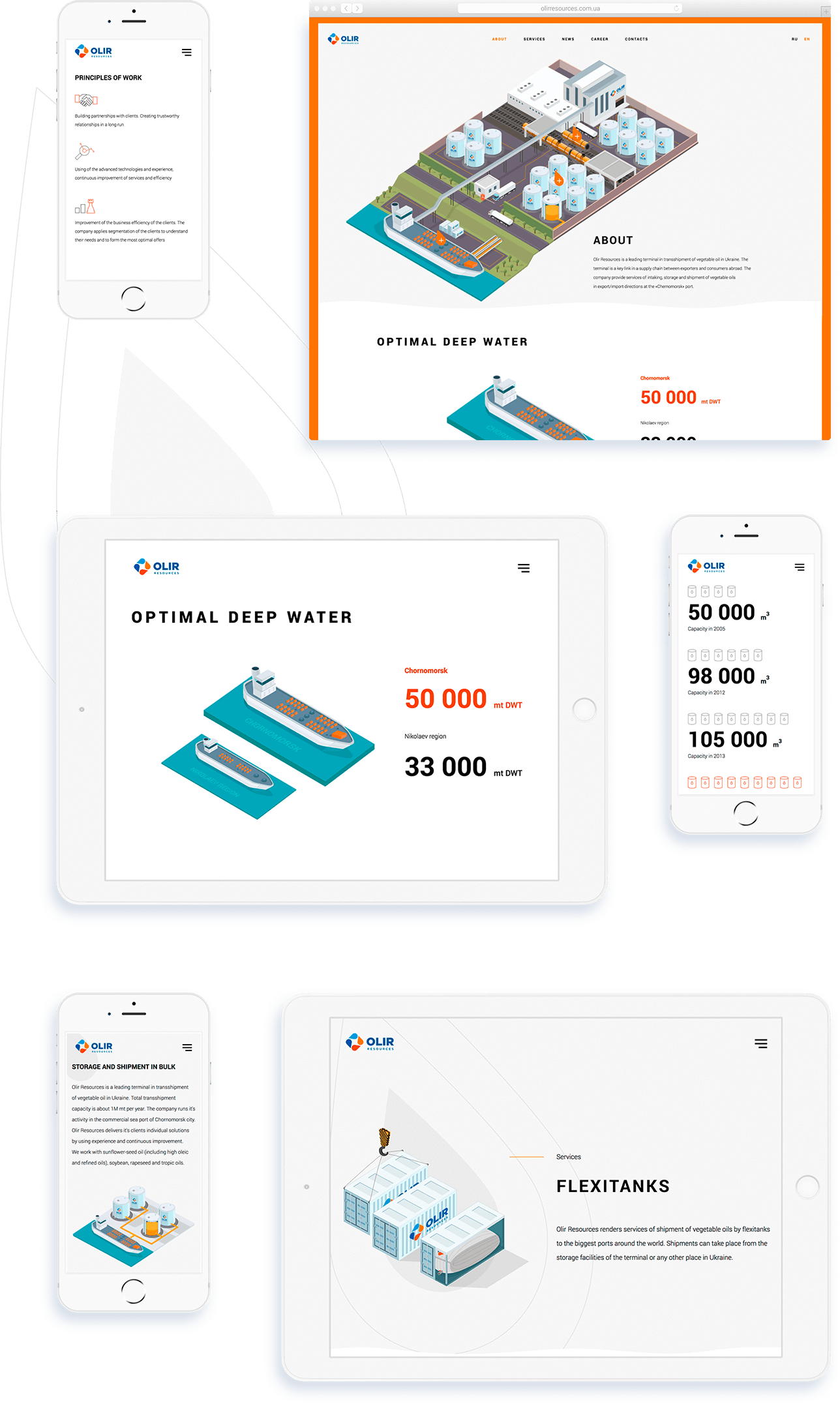 When my company decided to develop a new site I had to find a company that would perform the task. Among a few companies I chose Solar Digital. All people who have visited the site liked it a lot. Its design, structure, effects. They did it in 2 months that is really impressive. Welcome to our site Olir Resources. I highly recommend Solar. Now we have a few projects more.