A SaaS design and development for the Frisco Fresh Market portal in Texas, USA.
Frisco Fresh Market is the next evolution of the classic farmers market experience. Located in one of the fastest growing cities in Texas, FFM comprises of 70,000 square feet of rentable indoor and outdoor space. We developed an application that manages stalls and sales on the market to improve and make the process of vendors engagement simple.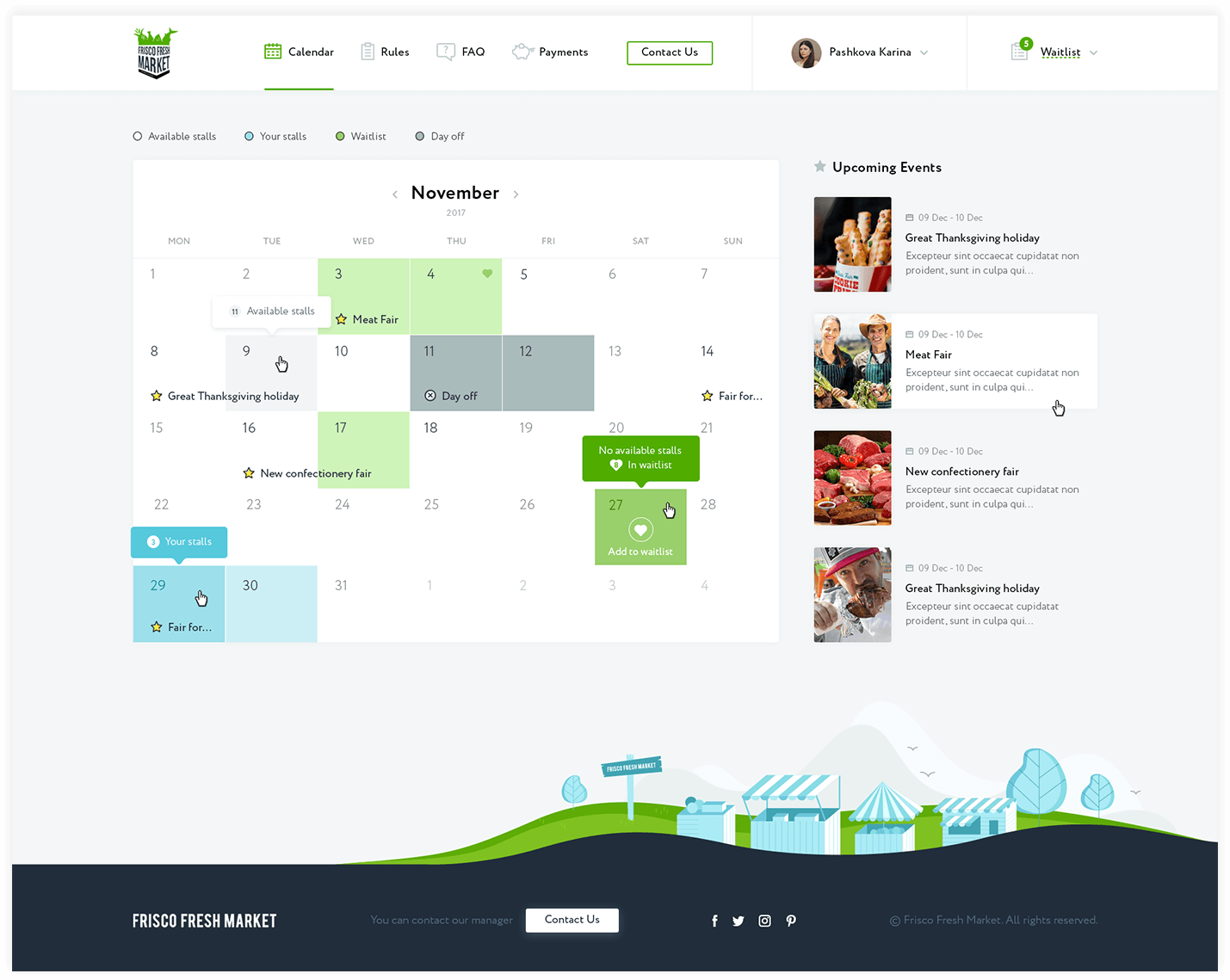 The chief interaction with the platform for vendors is to book a stall, pay for it and manage their rates and fees on a single page.
We developed a calendar with stalls map for vendors to understand their working plans and events on the market. Vendors can book the stalls and pay for them with the pre-increased balance or using PayPal account. You can achieve that just in two clicks.