Logotype and brand identity of a stylish coffee-shop — Utopia
Fragments of the perfect past are mixing with the imperfect present. Sleeping merges with reality. The dualism of images and meanings creates a magical place called Utopia. This meaningful and ambitious description of the new cafe concept became the beginning of our work.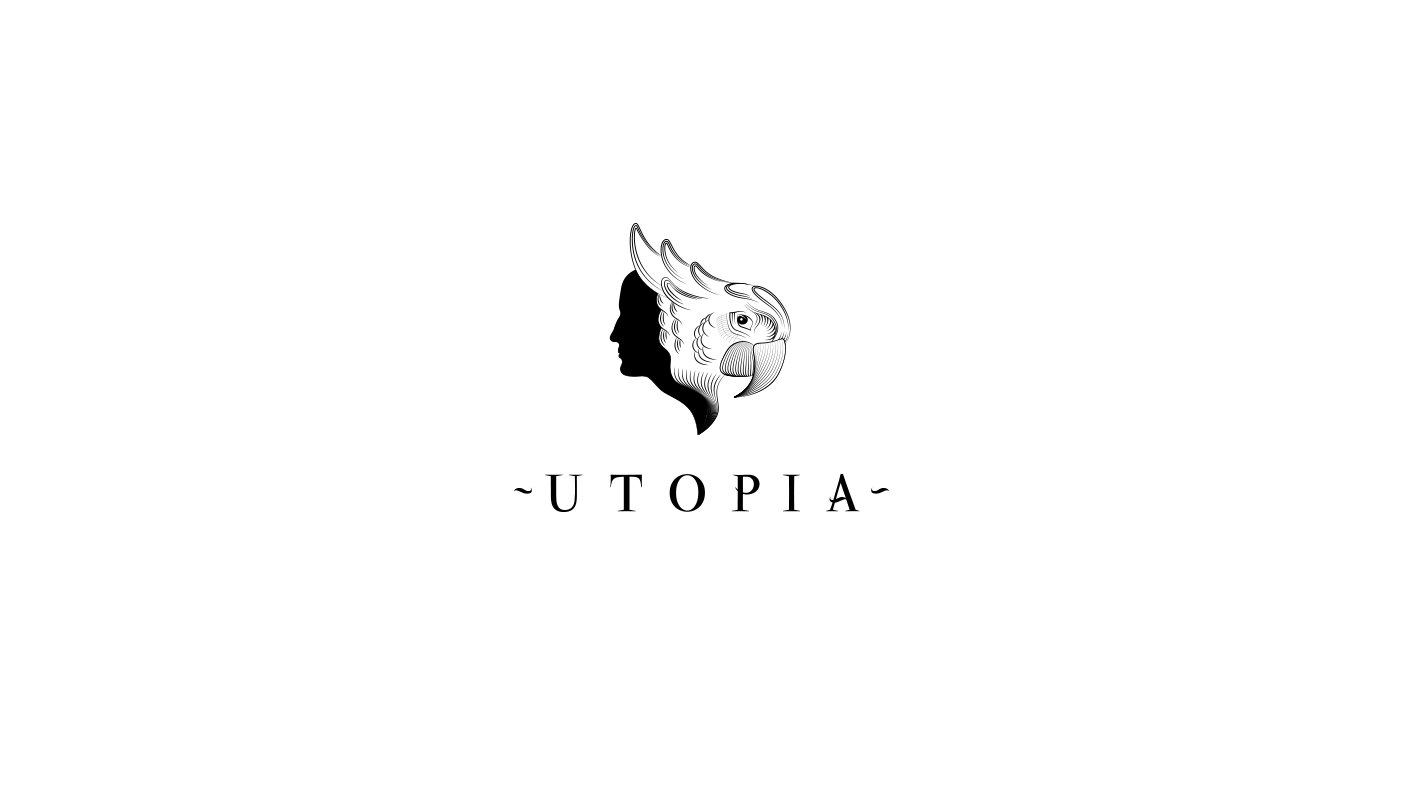 We generated different concepts, showed the dualism of senses and adopted them to the cafe identity.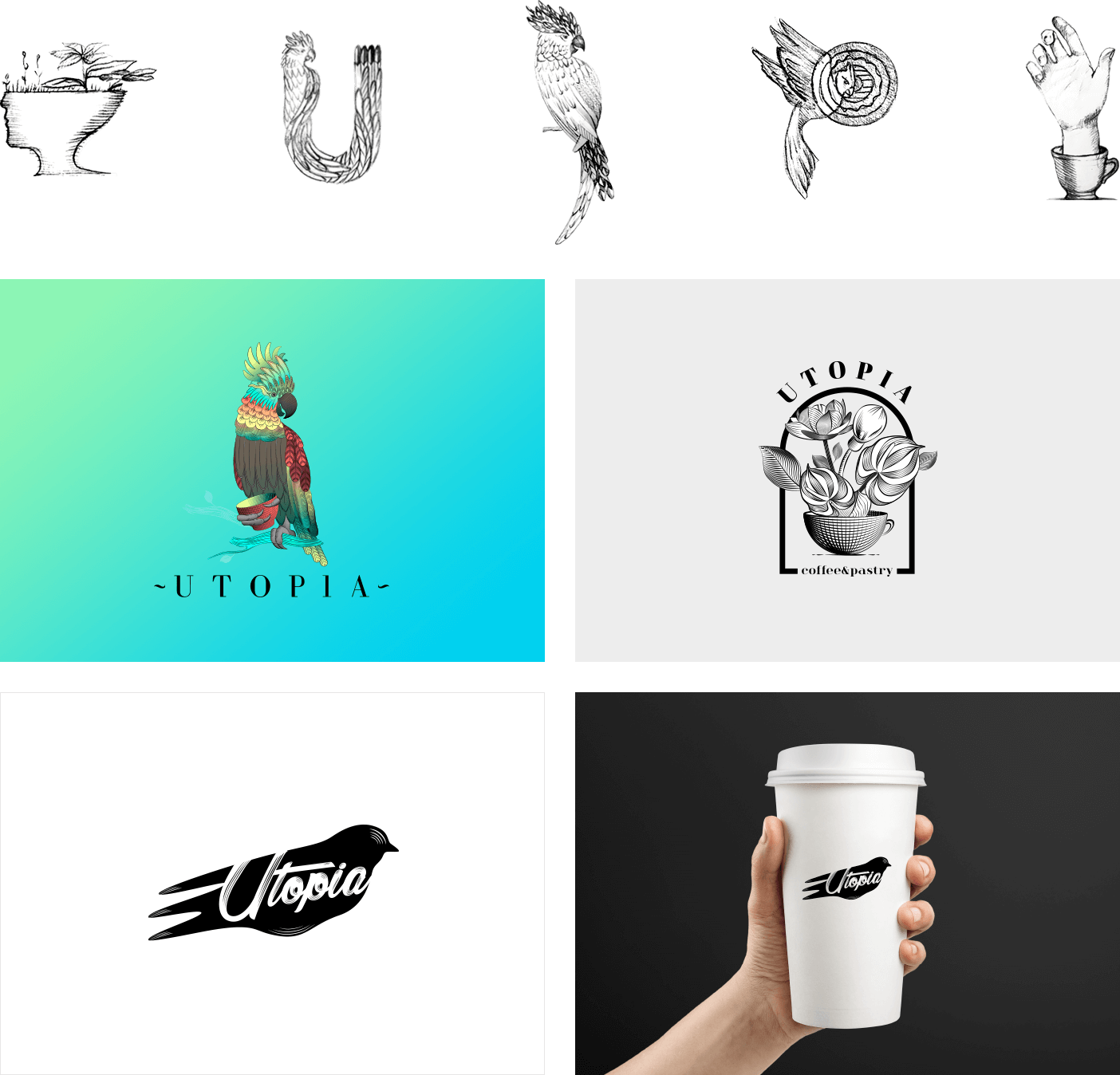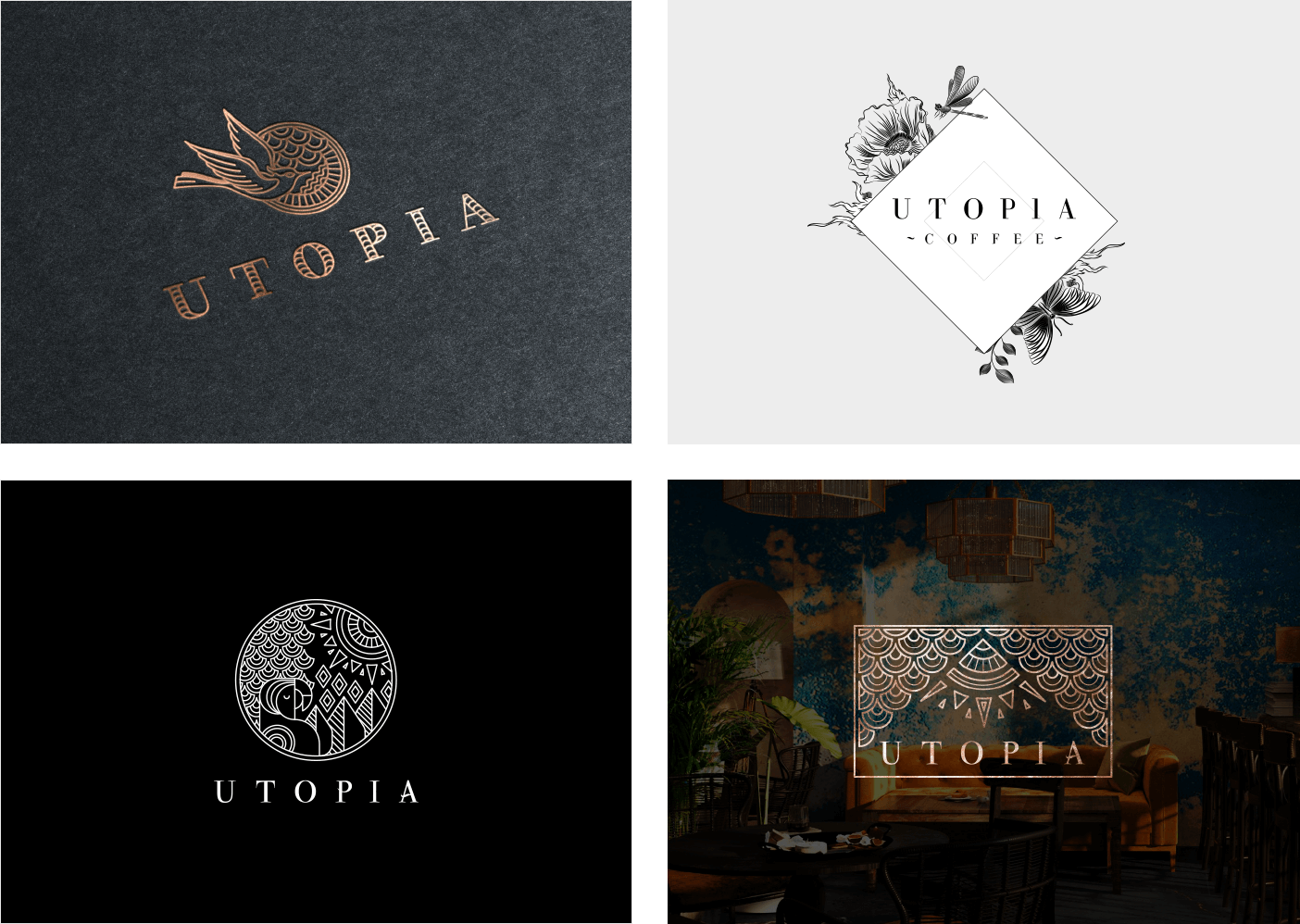 The client chose the parrot and human concept, the same dualism. We developed the logo for different colours palettes and sizes.
Apart from the full logo version, we also created the font version for the coffee shop's signboard.
We also made the visualisation of different brand identity elements. For example, coffee paper cups.