Marketplace for barbershops and beauty salons LOOK GOOD
The LOOK GOOD company introduces customers to the masters of beauty salons and barbershops. Everything works very simply. Customer can quickly find a master or service with the help of reviews, price filter and interactive calendar, and make an appointment online. Beauty salons and individual masters can promote their services and get more customers without spending time on marketing. The project benefits are so clear that the startup idea inspired us to develop a valuable and useful resource.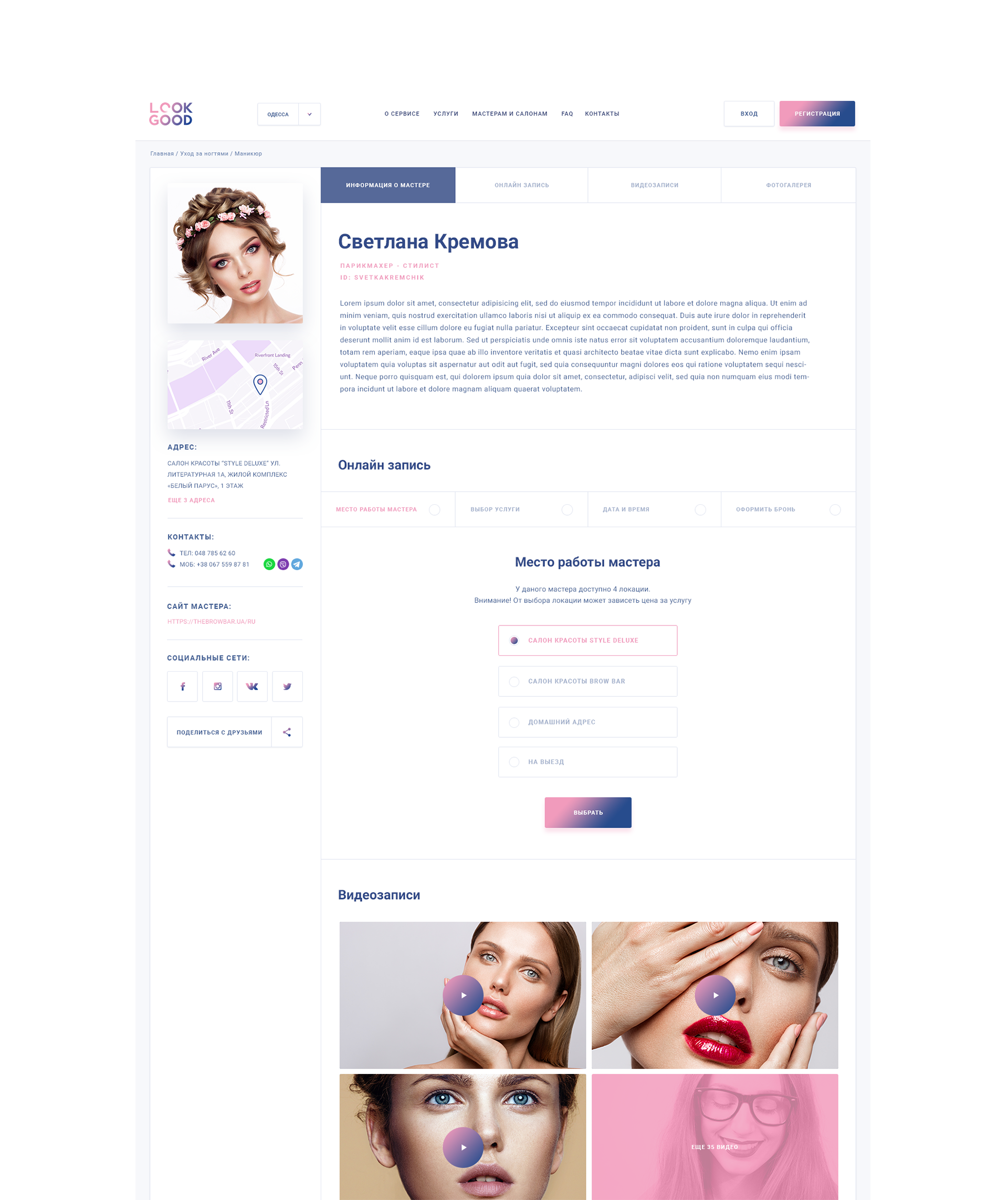 First of all, we immersed into the client's task and worked together on simplifying the user scenario, minimizing the number of clicks and clearly defined target actions. As a result, we prepared prototypes of the main screens and began to develop the interface.
An online calendar with an opportunity of making an appointment with beauty services was both the most complicated software module and service feature. We have developed a master's personal cabinet. Here he (or she) can specify work hours, describe the services and set their cost. A potential client can choose a convenient time and make an appointment online.

We paid exceptional attention to the mobile version of the site. At the MVP stage of a startup, it was decided not to make a mobile application, so much expected by the audience. That increased the significance of the mobile version of the site screens.
Solar Digital's efforts have been met with positive acclaim. The platform amassed 20,000 providers in just its first six months. The team was available day or night for any concerns. Customers can expect a communicative team that's client-focused.